The impact of COVID-19 has been primarily negative but it did provide one positive thing for the banking and financial sectors: the rapid push for digital transformation within the industry.
Many banks and financial institutions were already widely adopting financial technology such as mobile banking, biometric security features and more but you can see the increase in mobile banking searches through Google around the beginning of the coronavirus pandemic.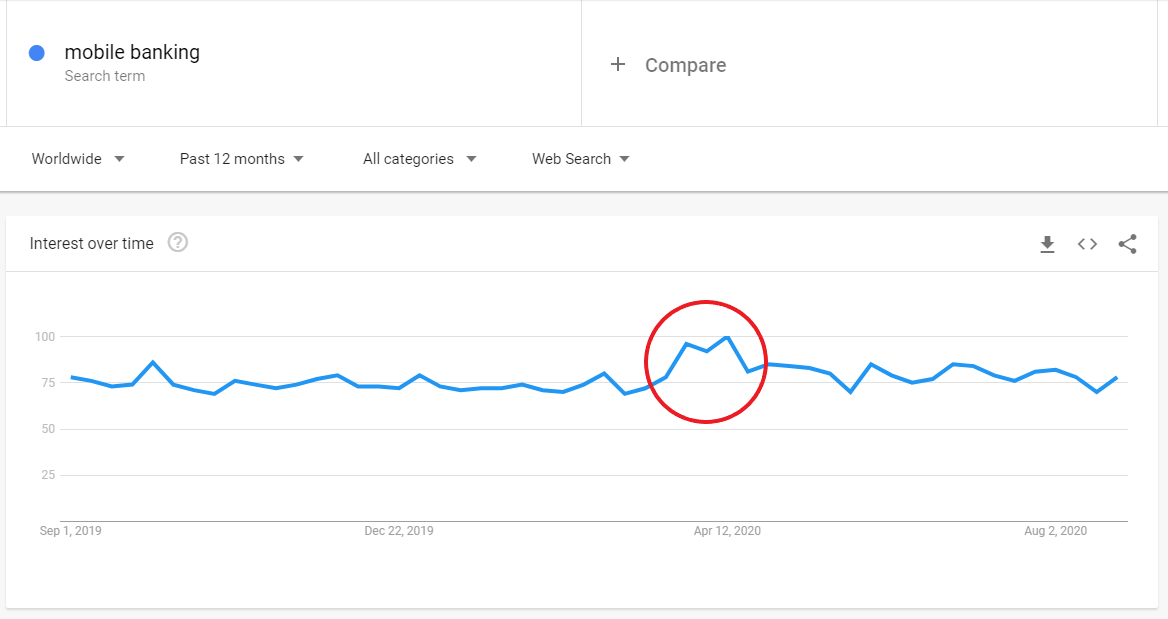 Image Source: Google Trends
Those organisations who were hesitant to move into the future were left with no choice as the current pandemic changed the daily operations of businesses and the lives of customers alike.
The need for contactless transactions became more important than ever as physical locations were closed and the new practice of social distancing began.
Based on McKinsey's European customer survey, here is how customer behaviour and needs have changed because of the ongoing pandemic:
Digital engagement levels climbed to 20%
The use of cash has halved
30 – 40% of customers have expressed a greater need for advice
20-40% want products to help them through the crisis
For these reasons and many more, we are excited to bring our World Digital Banking Summit back for the 3rd edition. This edition will be a hybrid event so you can join us in-person or from the comfort of your home.
Both ticket packages will provide you with the same great summit experience you have come to expect from Luxatia International events.
Industry experts will discuss the latest banking innovations and recent use cases to help you find real solutions to improve the overall banking experience.
The 2-day hybrid event is a great opportunity to hear from leading executives from several global brands.
This year we have speakers such as:
Chad West, CMO with Revolut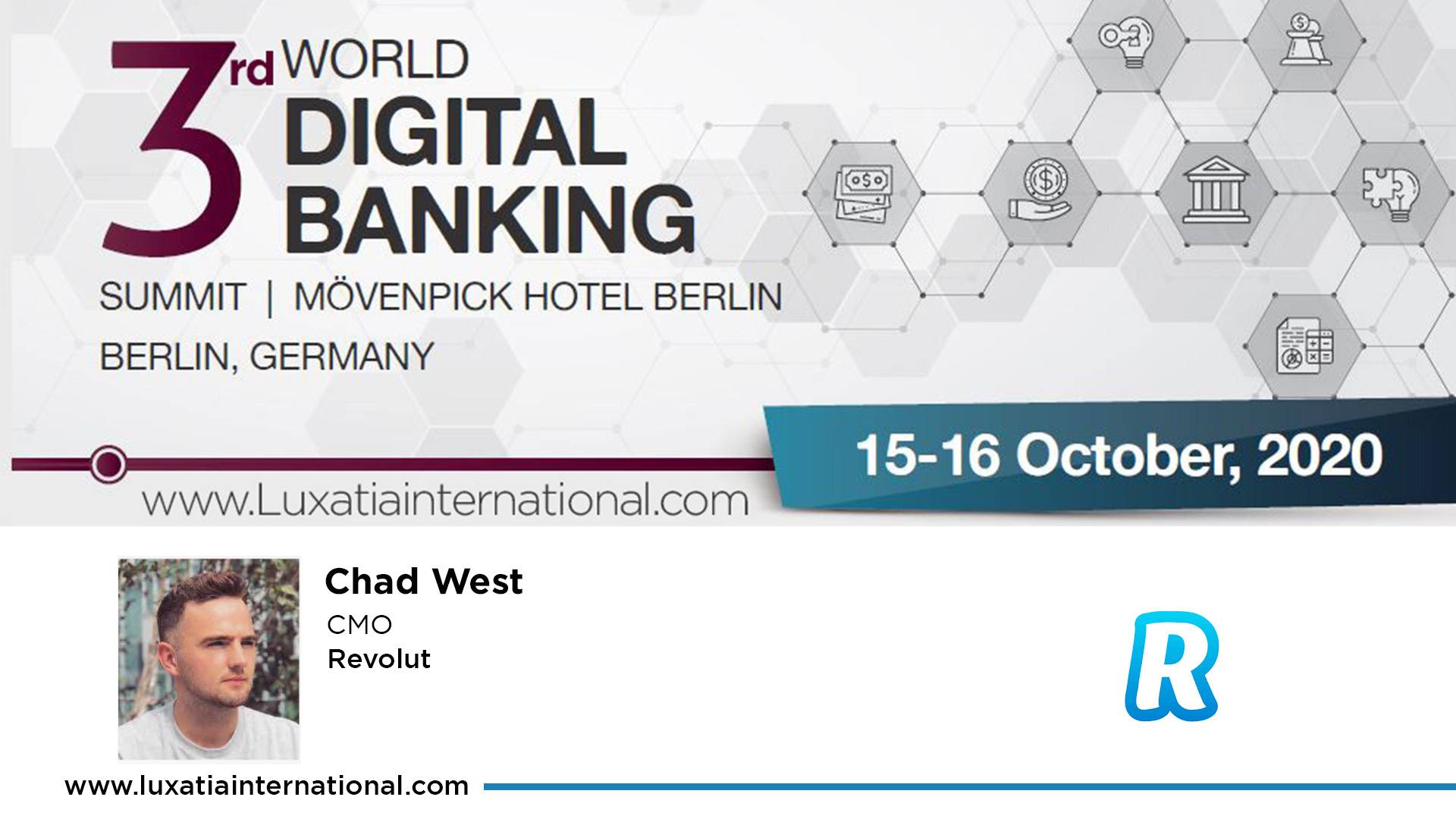 Dean Bakker, Director of Product – Global Customer Experience with N26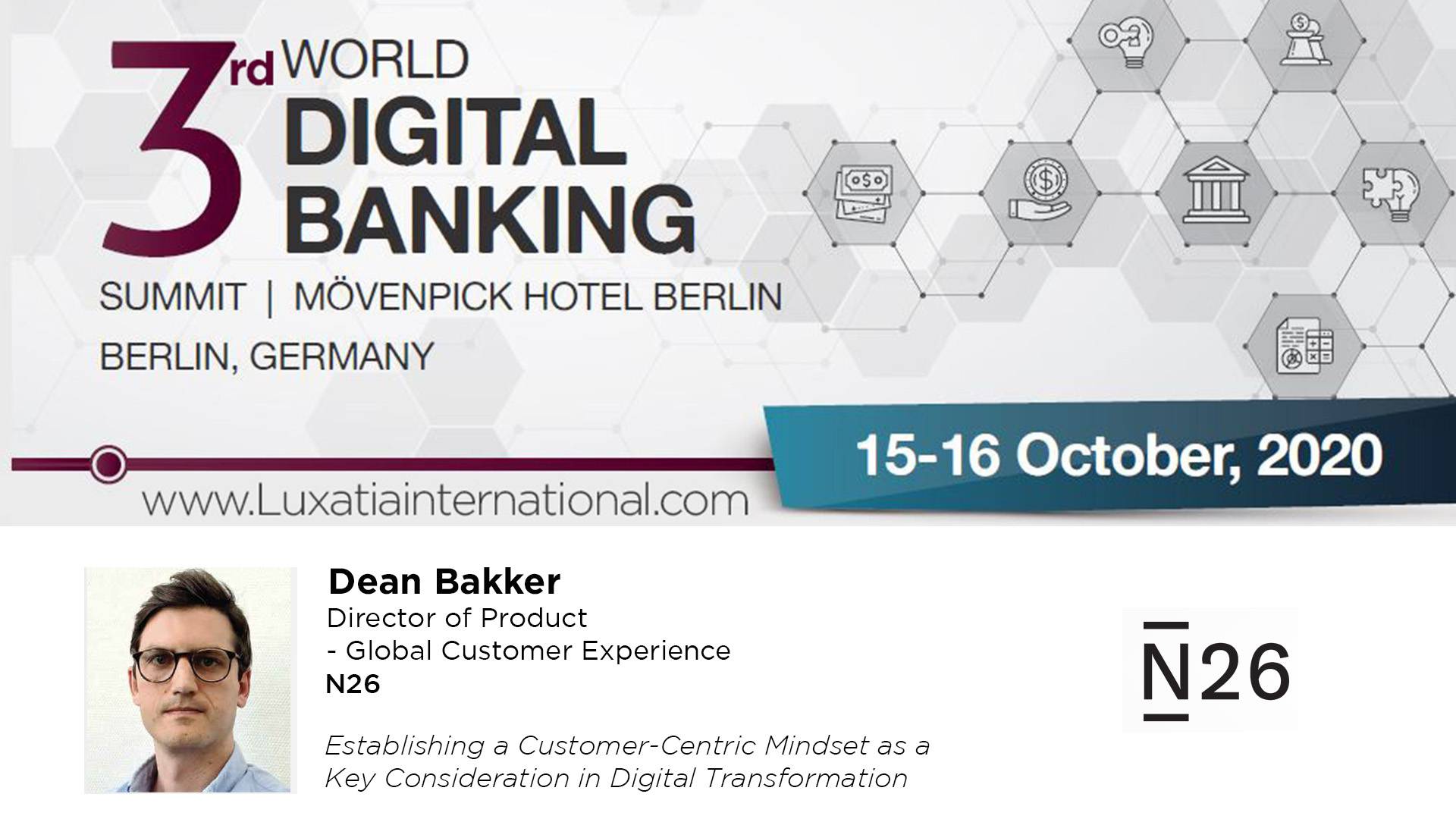 Ioana Surpateanu, Co-Head of European Government Affairs - Innovation Strategy and Advocacy with Citi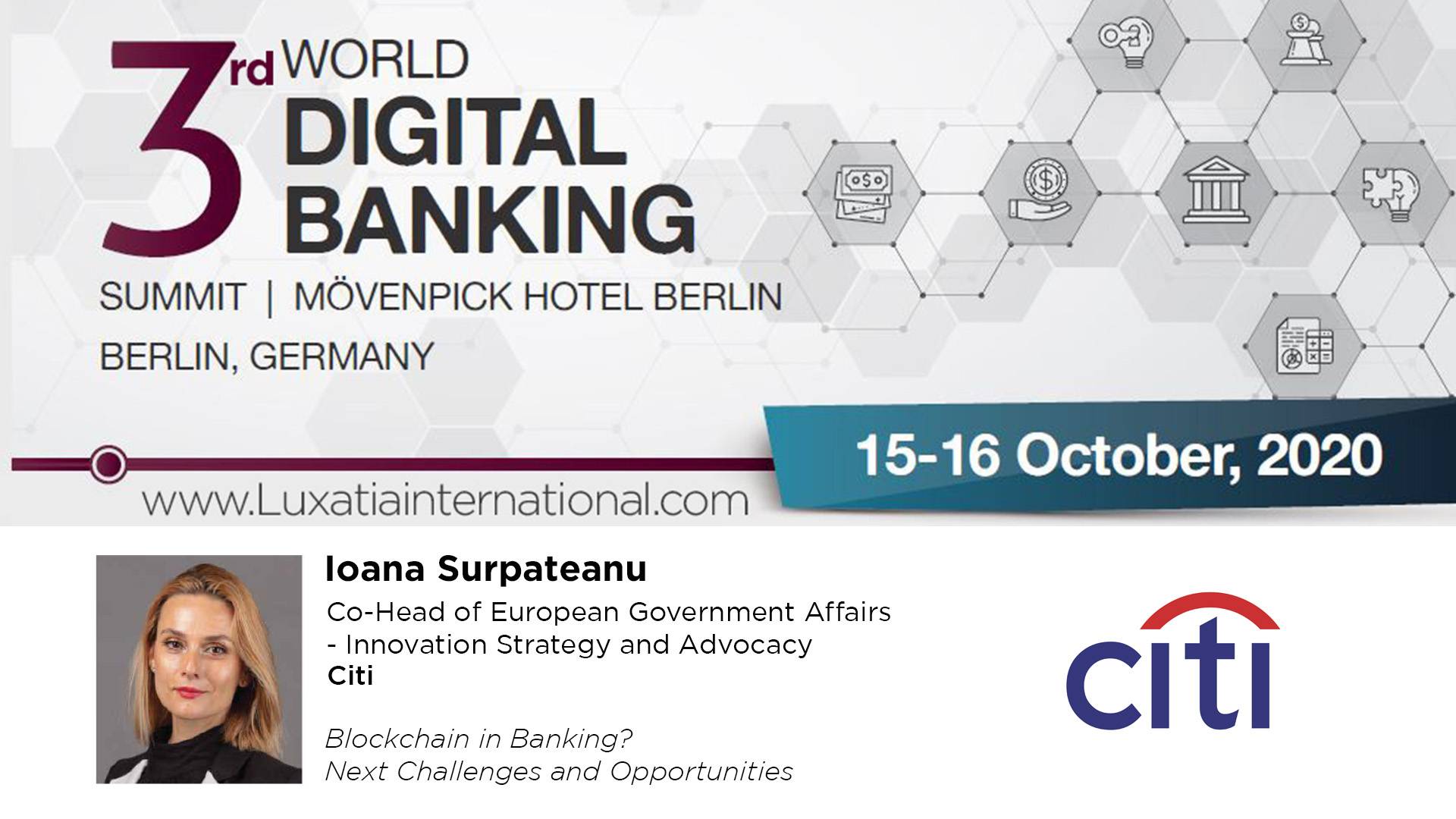 Nouamane Cherkaoui, CIO with Société Générale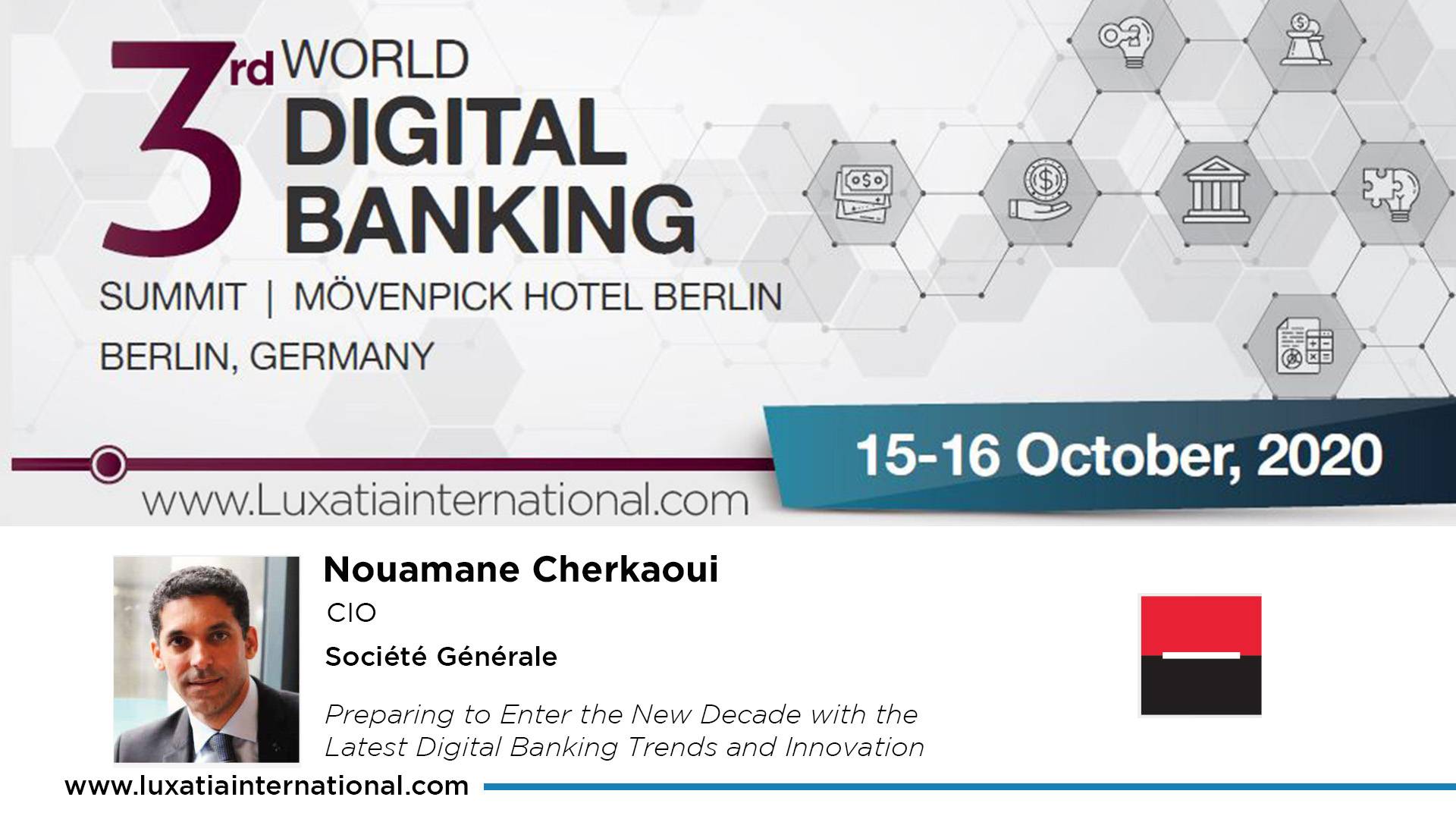 Udita Banerjee, Programme Manager, Applied Technologies with NatWest UK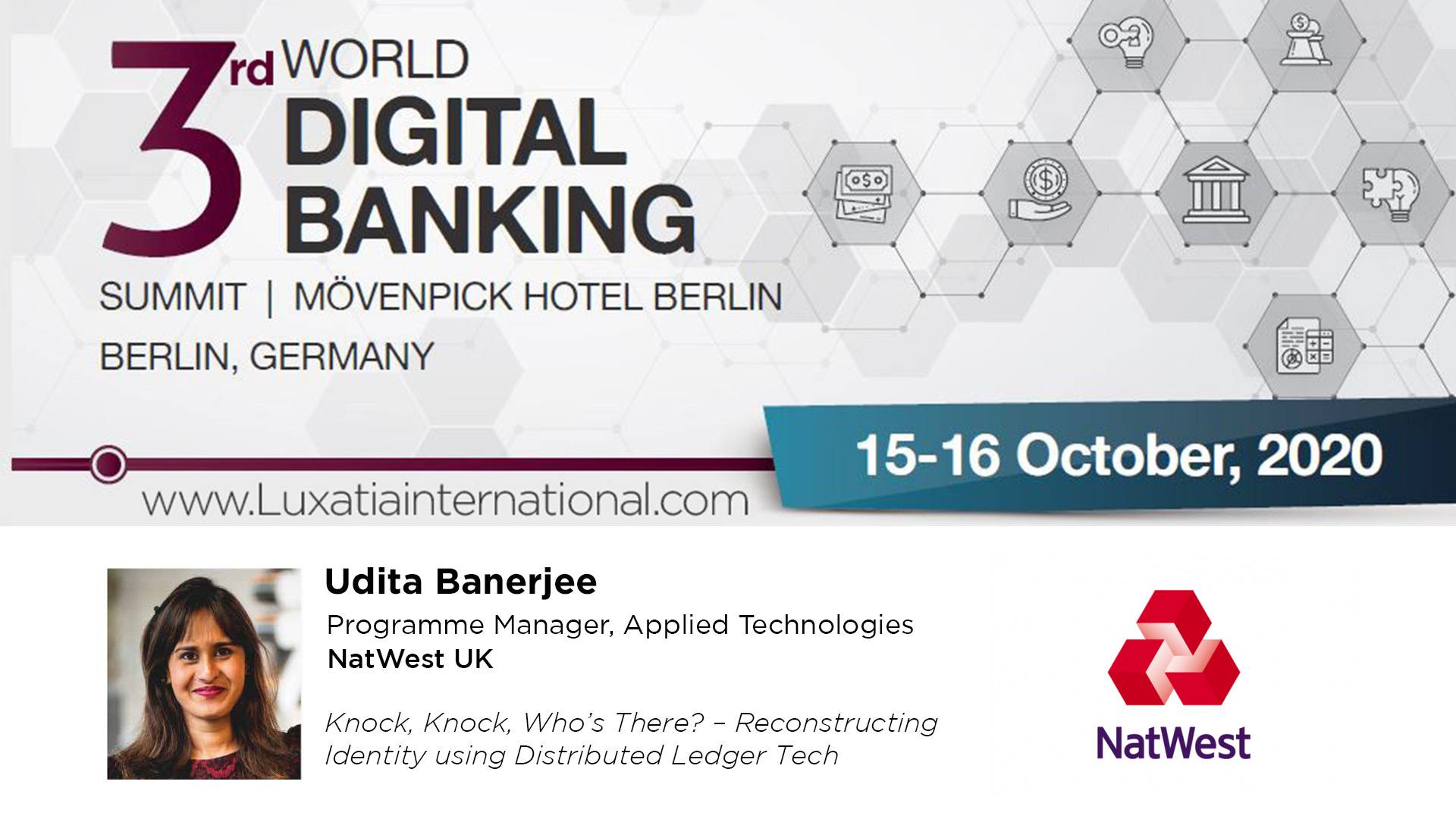 Day 1 will include keynote sessions on launching your digital banking journey and sharing the best cognitive advances.
Key practical learning points include:
Unleashing the potential of AI, ML and Blockchain in digital banking
The potential challenges of implementing the latest advances in digital banking
& more!
Then on day 2, you will hear experiences on overcoming security issues and preparing for the next generation of customers.
Key practical learning points include:
Legal, ethical and operational aspects of data lake management in financial institutions: a governance framework to find balance in the digital world
Establishing a customer-centric mindset as a key consideration in digital transformation
& more!
There will be several networking opportunities throughout both days. Whether you choose to join us in Berlin or through the online event platform, you will be connected with everyone who registers for the event so you can form valuable business connections, share challenges you are experiencing and receive real-time feedback for practical solutions.
Don't miss this fantastic two-day opportunity to learn from the best, grow your business and network with like-minded peers.
We can't wait to see you in Berlin or online through the new virtual platform! Register today to save your seat.