The corporate legal field has evolved drastically within the last decade and legal departments are currently trying to figure out how to maximize productivity to run as efficiently as possible.  
As in-house lawyers and legal operations teams find themselves increasingly buried in work, the need for better legal services solutions, workflows and the need to adopt emerging technologies in the Legal Sector is becoming more important.
That's why we are excited to be hosting the World Legal Operations Summit on the 11th and 12th of March 2021 in Berlin, Germany.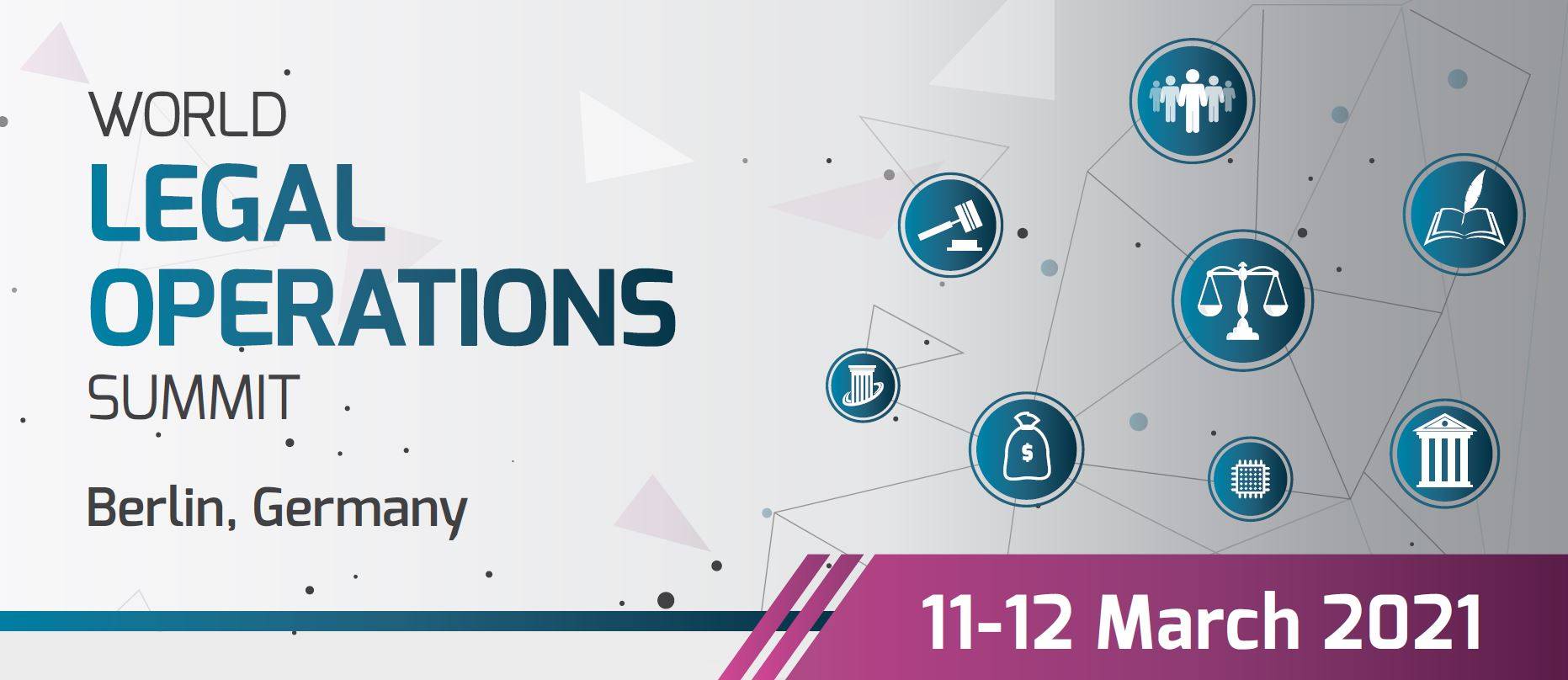 The summit will focus on the increasing importance of the effective launch of Legal Operations roles plus expanding efficiency in legal departments through process analysis and process optimization.
We are constantly working to provide a space that works best to facilitate meaningful discussions around global tech that will empower us today and in the future.
The event will be chaired by Nicola Brooks, Director and Head of Legal Operations Transformation Services for KPMG LLP.
Several note-worthy speakers from various industries will join her. Those keynote speakers are:
Maria X. Chen with Google
Maurus Schreyvogel with Novartis
Romain Vallet with GE Power Conversion
Douwe Groenevelt with ASML
Carly E. Howard with Fathym, Inc.
Thierry Perrouault with Orange
We look forward to seeing you in person and participating in our summit's workshops, interactive sessions and networking breaks.
Also, we understand it may not be feasible for some to travel to Berlin due to the changing restrictions. With our hybrid format, you don't have to miss out on the opportunity for professional development and you can join us from the comfort of your own home with our virtual pass option.
You don't want to miss this outstanding opportunity to connect with legal executives and contribute to conversations that are shaping the future of legal operations across different markets.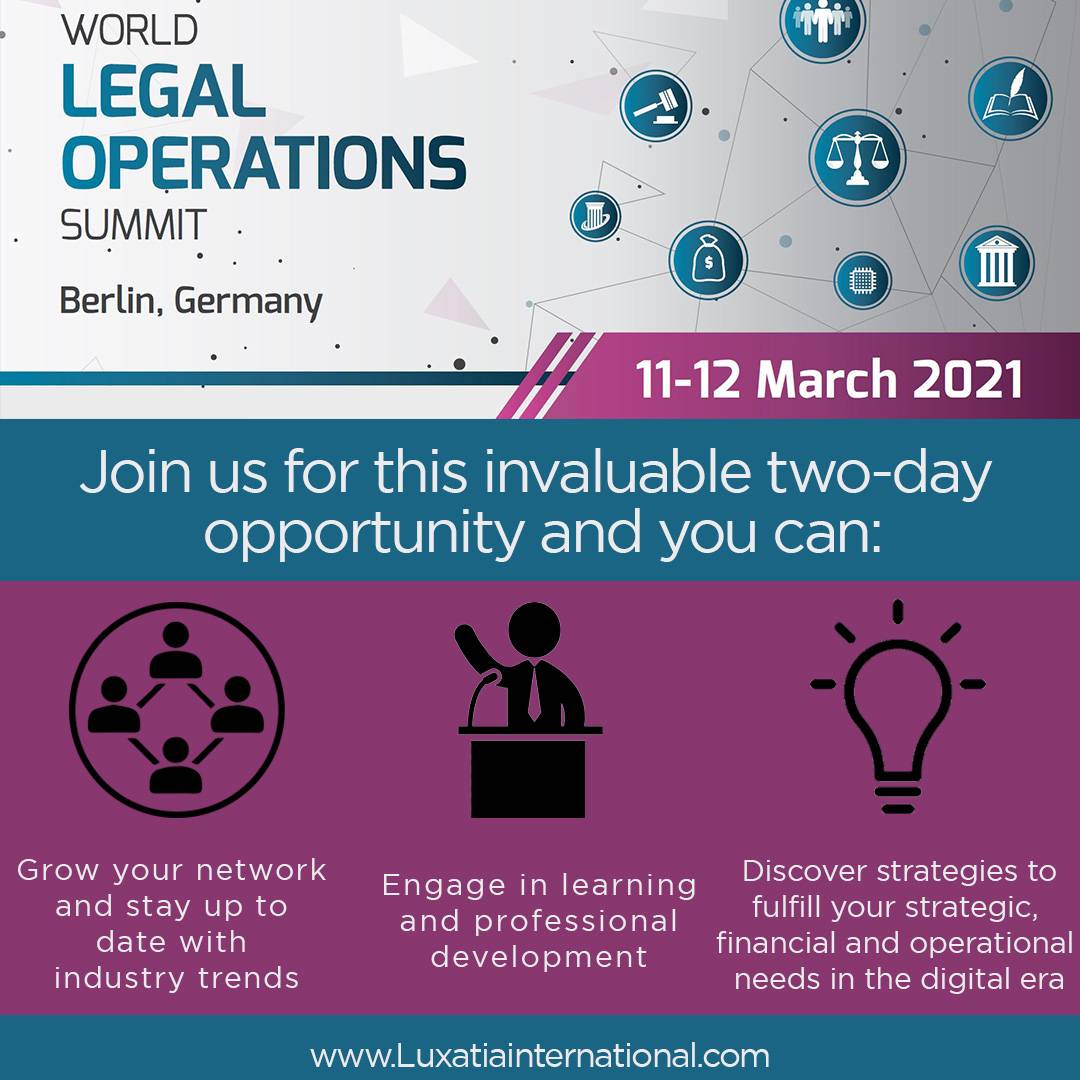 There will also be several networking opportunities throughout both days. Whether you choose to join us in Berlin or through the online event platform, you will be connected with everyone who registers for the event so you can form valuable business connections and gain exceptional knowledge from like-minded peers.
Don't miss this fantastic two-day opportunity to learn from the best and help drive your business forward. We can't wait to see you in Berlin or online through our virtual platform!
Request your free brochure to see the full speaker lineup and then register today to reserve your spot.