We are very excited to be returning for our 5th World RPA & AI Summit on October 13th and 14th in Berlin, Germany.
With a rise in RPA & AI adoption, innovation and digital transformation teams are understanding the scope of intelligent automation technologies, with a focus on long-term scalability and performance. According to Deloitte, 53% of respondents have already started their RPA journey and that number is expected to increase to 72% in the next two years. It's important to stay knowledgeable on emerging trends by connecting with industry leaders as things are changing constantly due to the dynamic landscape of the industry.
There are many more reasons you should join us for the 5th World RPA & AI Summit, but continue reading for our top 3 reasons:

#1: Gain Insights from Global Industry Leaders from Top Brands
This event will unite leading professionals from global brands to share their experiences on the best practices and challenging examples for the use of AI & RPA in various industries. Brands such as GSK, Nokia, Nestlé, Levi Strauss & Co, Coca-Cola European Partners, Henkel & more will be in attendance to provide their valuable insights on the strategies for a successful intelligent automation journey to drive your business forward.
#2: Discuss Solutions to Give Your Business a Competitive Edge
You will have the opportunity to hear about several cross-industry intelligent automation and AI solutions and connect with other like-minded peers to help your organization increase ROI & improve user engagement. Between the numerous case studies, panel discussions, and networking breaks, attendees will leave with real practical solutions to achieve the highest level of automation.
#3: Professional Networking Opportunities
This exclusive agenda is packed with informative sessions, but also throughout both days we have scheduled times for networking. Whether you choose to join us in Berlin or virtually, both tickets will provide the same great summit experience filled with knowledge-sharing and contact building to grow your professional network.
We are also very excited about the support of our sponsors for this year's edition.
Our Diamond Sponsor, RPA Supervisor, offers a leading automation management platform that helps enterprises solve their scaling challenges and drive hyper-automation through intelligent orchestration, automated operations, and dynamic integrations.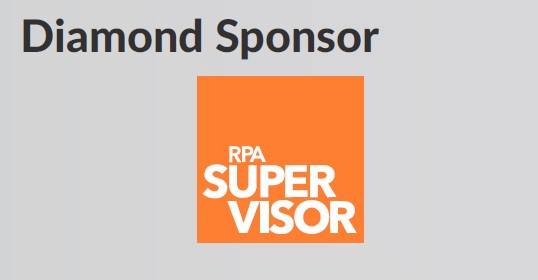 We're looking forward to hearing insights from our Platinum Sponsors, SS&C Blue Prism and FPT Software, on Day 1 of the Summit. SS&C Blue Prism provides enterprise intelligent automation technology to keep pace with new workforce demands with products such as process assessment, automation lifecycle management, and robotic operating models. FPT Software is a global leading technology and IT services provider that delivers services in smart factories, digital platforms, enterprise mobility, and business applications.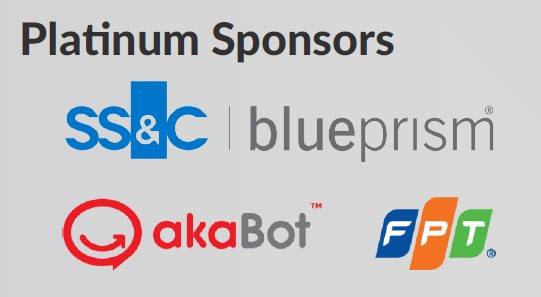 Then on Day 2, you will have the benefit of hearing insights from our Gold Sponsor, Cognigy. Cognigy offers solutions for any organization including service, marketing, sales and HR to create outstanding user experiences through their conversational AI automation products.

In addition, our Exhibition Sponsor, Future Workforce, helps organizations develop an agile digital workforce that enables them to eliminate repetitive business efforts and improve operational quality.

You don't want to miss this fantastic two-day opportunity to gain exceptional knowledge about the latest trends and unlock the true benefits of RPA & AI.
If you want to learn more about key learning topics that will be covered and to see the full line-up of speakers, request your free brochure today. And once you are ready, purchase your ticket here!