We are so excited to be returning for our 4th World RPA & AI Summit on October 7th and 8th in Berlin, Germany. This hybrid edition will focus on the increased efficiency and accuracy of RPA technology, best practices and challenging examples of global implementation of intelligent automation in various industries and much more. There are many reasons why you should join us, continue reading for our top 5 reasons:

#1: Gain Insights From Global Industry Leaders From Top Brands
 This event will bring together leading professionals from global brands to share their experiences on the latest advancements in RPA and AI and discuss the ethical, technical and strategic challenges of AI and RPA applications. Brands such as Dell, Coca-Cola, Nestlé, Danone, LEGO Group & more will be in attendance to provide their valuable insights on the technological tools and strategic innovations that is forming the future of RPA and AI.
During the two-day event, we will explore many different case studies that will cover topics like identifying RPA and AI opportunities for your organisation, enabling a transformation with intelligent automation & the future towards truly intelligent artificial intelligence. We will also delve deeper into combining RPA, AI & Analytics to deliver a truly digital workforce & to discuss achieving the highest level of automation through humanizing technology. Join these sessions to learn about the next step in digital interactions and using cognitive technologies paired with RPA for better decision-making.
#3: Discuss Solutions to Give Your Business A Competitive Edge
You will have the opportunity to hear about several cross-industry intelligent automation and AI solutions and connect with other like-minded peers to help your organisation increase ROI & increase user engagement. Between the numerous case studies, panel discussions, and fireside chats, attendees will leave with real practical solutions to achieve the highest level of automation.
#4: Professional Networking Opportunities
This exclusive agenda is packed with informative sessions, but also throughout both days we have scheduled times for networking. Whether you choose to join us in Berlin or virtually, both tickets will provide the same great summit experience filled with knowledge-sharing and contact building to grow your professional network. With our event application, you can start connecting with colleagues 3 weeks prior to the summit and you can even stay in touch after it's overall in one convenient place. 
The summit will provide a great opportunity to get inspired with fresh innovative ideas, exciting new developments within the industry and collaborate with like-minded peers. Use this chance to discuss your current real-life challenges and receive honest feedback to find solutions to what you are struggling with.
Event sponsors Cognigy and DRUID will also share great insights on their solution in the field of RPA and AI.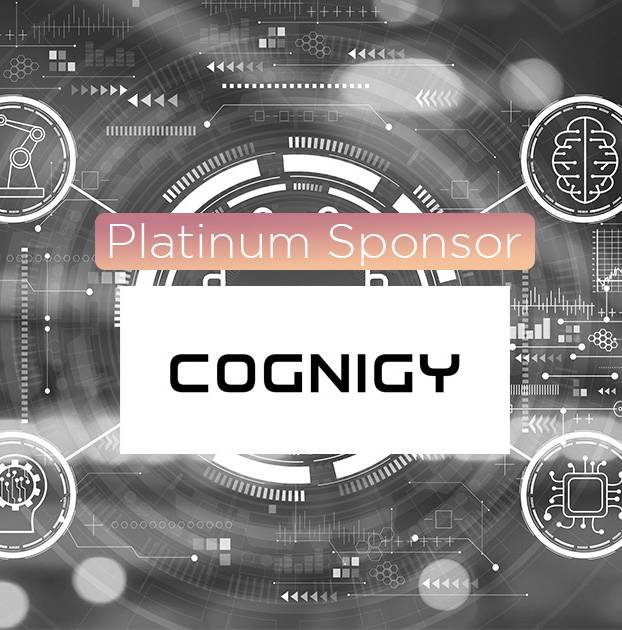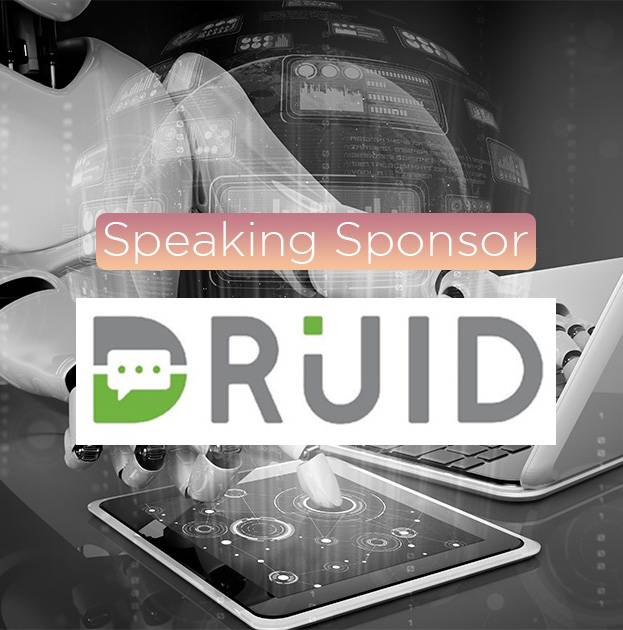 Representatives from Cognigy will delve into establishing strong governance of RPA across your organisation and ensuring ongoing monitoring, maintenance and improvement. While team members from DRUID will explain how conversational AI enables data-driven organizations with hyper-automation by using seamless integration with RPA and AI.
You don't want to miss this fantastic two-day opportunity to gain exceptional knowledge about the latest trends and strategies in RPA and AI leveraging novel intelligent capabilities. We are looking forward to seeing you in Berlin or online through our event application!
Request your free brochure for more information about the 4th World RPA & AI Summit and to see the full line-up of speakers. Once you are ready, purchase your ticket here!