We are excited to return for our 7th Annual Privacy and Data Protection Summit in Berlin, Germany on November 23rd &24th.
In the past few years, the landscape of cybersecurity has undergone a significant transformation, as businesses grapple with the consequences of increasing cyber threats. As IoT devices become more widespread and interconnected systems grow more complex, security risks have become more complicated. According to SAS, 73% of consumers are more concerned about their data privacy now than they were a few years ago.
This has pushed organizations to seek even more creative solutions to strengthen their digital defences. With innovations like AI-powered threat detection and the emergence of decentralized identity solutions, it's more important than ever to stay informed about the most recent trends for those who seek to adapt and thrive.
Continue reading for our top 3 reasons to join us in November:

#1 Network with Global Brands
Our 7th Annual Privacy and Data Protection Summit is an exceptional platform to learn from expert speakers who are at the forefront of privacy and data challenges and opportunities. With influential brands such as Twitter, Unilever, Microsoft, Philips, ABB, MENARINI Group, Pearson and more, you'll be immersed in valuable insights to enrich your organization's data protection journey.
#2 Gain Insights Into The Latest Trends
This summit will bring together data privacy experts, information security specialists, ethics and compliance advisers, technology solution providers and other industry professionals to share their knowledge and expertise on the best strategies for establishing data privacy as a fundamental principle in their organization.
#3 Discover Real Solutions to Current Problems
Uncover practical, technology-driven solutions tailored to address the specific challenges facing your organization. Speakers will be sharing their experiences and expertise on pressing topics, covering everything from actionable strategies that align with your data protection goals, enabling you to implement robust measures and elevate your privacy practices to industry-leading standards.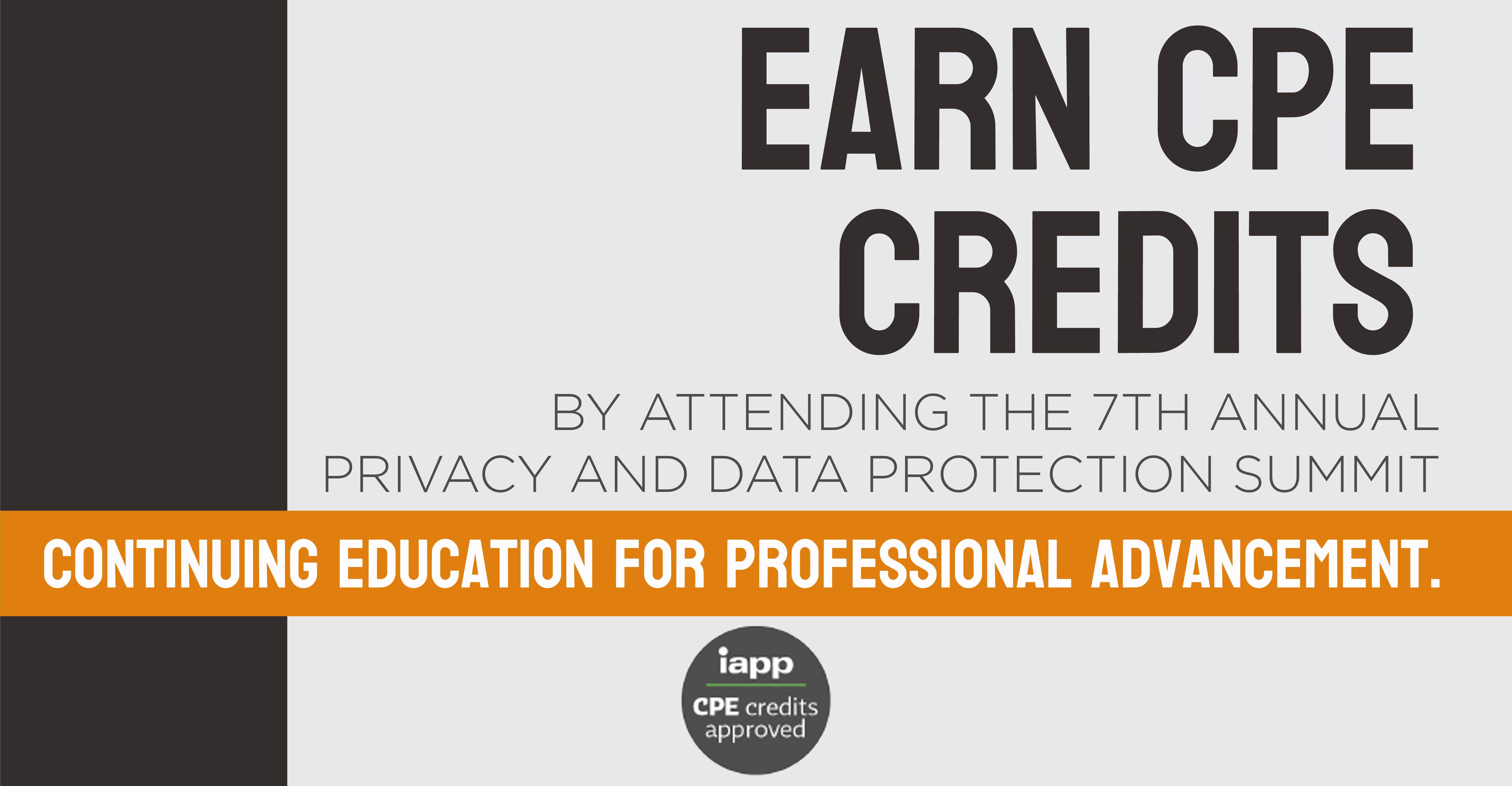 Also, by attending this edition you will be eligible to receive 10 Continuing Education Credits that are accredited by the International Association of Privacy Professionals (IAPP). After the event, we will send you further information on how you can claim the credits and the appropriate certification(s) on your profile.
You don't want to miss this fantastic two-day opportunity to network and gain exceptional knowledge on implementing data privacy programs in various industries, consent management solutions and finding the balance between innovation and data security and much more.
If you want to learn more about key learning topics that will be covered and to see the full line-up of speakers, request your free brochure today. And once you are ready, purchase your ticket here!