Core technological trends have emerged during the past few years that are impacting almost every industry, including the insurance sector. Technologies such as IoT, AI, ML and blockchain have shifted the current state of the industry from "detect and repair" to "predict and prevent". According to McKinsey, 50% of claims activities have already been replaced by automation and that number is only expected to keep growing.
However, it's important to realize the impact that these technologies can have in different areas of the insurance sector and to pick the right ones to fit the desired needs.  
Several different technologies & strategies will be discussed at our World Intelligent Insurance Summit which will bring together brokers, insurance experts and strategists, underwriters, claim, risk and compliance managers to explore using advanced technologies to strengthen decision making and productivity, lower costs and enhance the customer experience.

Let's examine three areas where technology can help improve the insurance industry:
Property and Casualty Insurance
Insurers can now use drones, satellite-generated radar images, computer vision, and applied AI to collect different data assets to help inform underwriting in a fraction of the time it currently requires. They can use real-world, real-time data from a variety of sources to help automate the process of claims management.
Join us in October to hear case studies from Willis Towers Watson, PwC UK, Marsh and more on how combining data and technology can reshape risk and insurance solutions.
Life Insurance
With the use of wearables and IoT in the healthcare industry, underwriters will be able to create personal risk-based insurance policies with greater accuracy and provide savings to people who live a healthy lifestyle. Gone are the days of relying on arbitrary metrics and instead using the data that's collected daily to provide more-accurate rates and more-personalized policies.
At our upcoming World Intelligent Insurance Summit, speakers from Zurich Insurance Company, PZU and RSA will explore where to start with digital innovation in a large insurance organization and the future of InsurTech.
Automotive Insurance
Telematics can streamline the entire process of getting insurance, increase transparency and improve risk management. By combining tools and apps to capture the vehicle's information like speed, location, history of accidents, driving distances and more in real-time, that information is shared instantly through cloud services with insurers which then leads to tailored insurance plans.
Don't miss the case studies presented at the Summit from companies Generali & Zego to discover how telematics is changing the carrier to customer relationship through behavior-based insurance.
Throughout the World Intelligent Insurance Summit, speakers will share their unique insights on game-changing technologies transforming the insurance sector that are providing better customer experiences while reducing policy costs, improving risk management and remaining compliant with regulations. They will also delve into recent market trends and cutting-edge developments in technologies and solutions impacting the insurance sector.
We are also excited to have the support of our Gold Sponsor for the summit, Softelligence. You don't want to miss the opportunity to connect with them to see how their services can help with data and AI-enabled process optimization to accelerate data-driven digital transformation in your organization.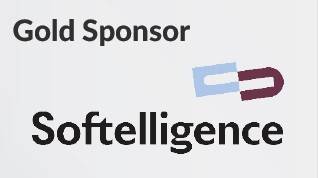 Attendees will have the pleasure of hearing case studies from top expert speakers from major influencers such as Generali, Zurich Insurance Company, PZU, NN, Willis Towers Watson, PwC, Marsh and more. Connect and learn from the best while taking a closer look at valuable insights on the best practices and successful examples of contract management, risk assessment, claims processing and other innovative solutions within the insurance sector.
You can receive more information about the summit by requesting your free brochure and then when you are ready to join us, register here.
We can't wait to see you!