Technological advancements in the agriculture sector through cloud connectivity and the Internet of Things (IoT) are transforming the way that farmers monitor crops, soil, livestock and weather conditions. Accessing real-time data directly from sensors can convert data into actionable reports that can optimize farm resources to produce quality crops at a competitive cost, which is going to be needed in order to keep up with the growing world population. 
According to the UN's Food and Agriculture Organization (FAO), agricultural production needs to be increased by 70% in order to meet the food demand in 2050. Farmers can overcome these challenges with the help of smart farming and by incorporating technologies such as robotics and automation into their agricultural processes, which can empower teams to work more accurately, efficiently & sustainability. By collaborating with industry professionals and sharing strategies/experiences with each other, it can help to open up new, disruptive opportunities shaping the future of farming.
The upcoming 3rd Annual World Intelligent Farming Summit will take place on June 16th and 17th in Barcelona, Spain and will bring together senior-level executives and experts from agribusiness to exchange knowledge on the wide implementation of digital tools, efficient adoption of modern agricultural equipment, sustainable management of natural resources and smart utilization of cognitive technology in the farming sector.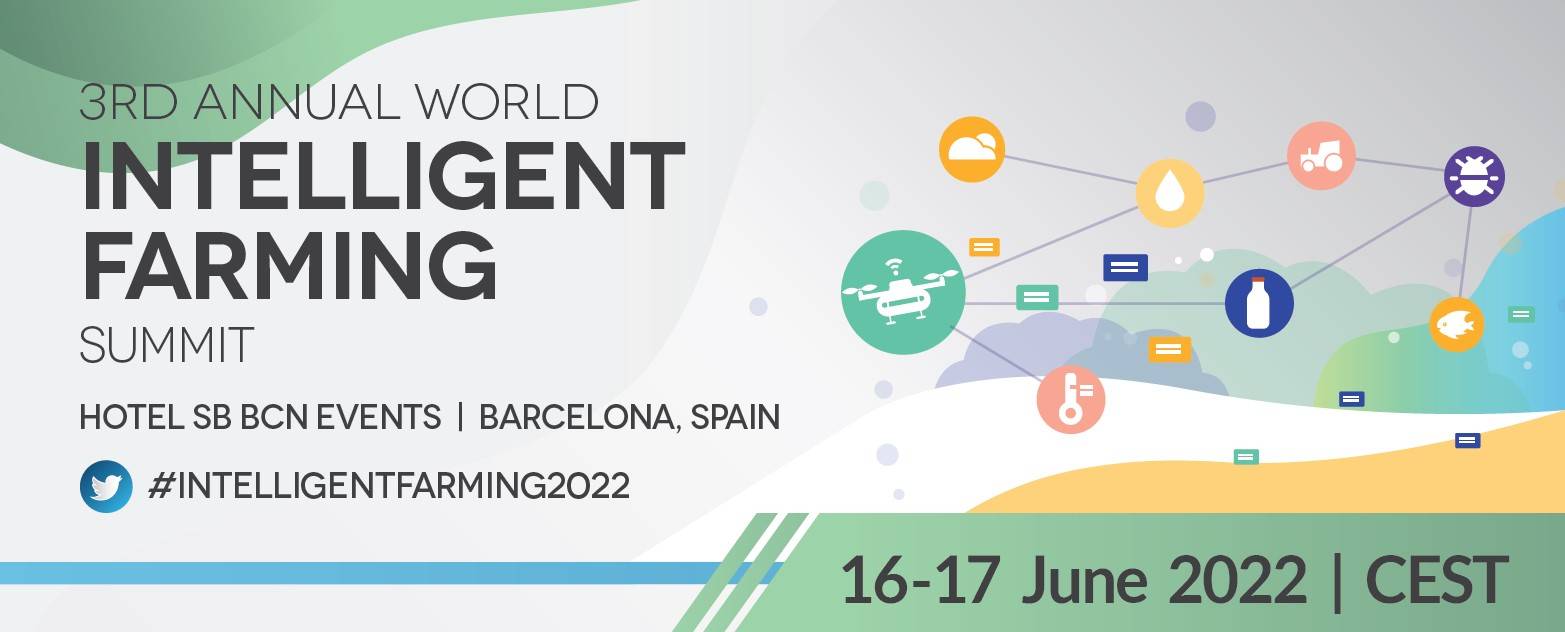 The summit will delve into the broader implementation of telematics, advanced data analytics, satellites, drones, artificial intelligence and other disruptive technologies by gathering top-level executives and agribusiness professionals from global brands.
We will have the pleasure of hearing speakers from brands such as Bonduelle, Yara International, PepsiCo,  Floating Farm, Satellite Applications Catapult, WB Chambers & AGCO Corporation and other key players in the market about their experiences and recent strategies for improving the agricultural sector performance.
The first day of the event will include keynote sessions on sowing the seeds for the digital future of farming & leveraging the power of digital tools like AI, ML, IoT, big data analytics and computer vision to extract valuable insights. 
On the second day, the discussion will revolve around the challenge of implementing innovative agricultural technology, the journey for using resources more successfully that increase production with less input, & identifying what needs to be done for the sustainable expansion of the industry.
This hybrid edition gives you the flexibility to join us in Barcelona or to connect virtually from anywhere. By joining, you can establish valuable business relationships and receive real-time feedback on the challenges you're currently facing. 
Don't miss this fantastic two-day opportunity to gain exceptional knowledge from like-minded peers about the latest trends in agribusiness. We can't wait to see you in Barcelona or online through our event application!
Request your free brochure to see the full speaker lineup and then register today to reserve your spot.