The recent pandemic has halted large in-person meetings but that doesn't mean we have to stop meeting altogether. Now more than ever, we feel the importance of exchanging knowledge, the need for problem-solving innovations and the drive to deliver solutions for the future.
That is why, Luxatia International is proud to bring you another free webinar, this time for World Legal Operations.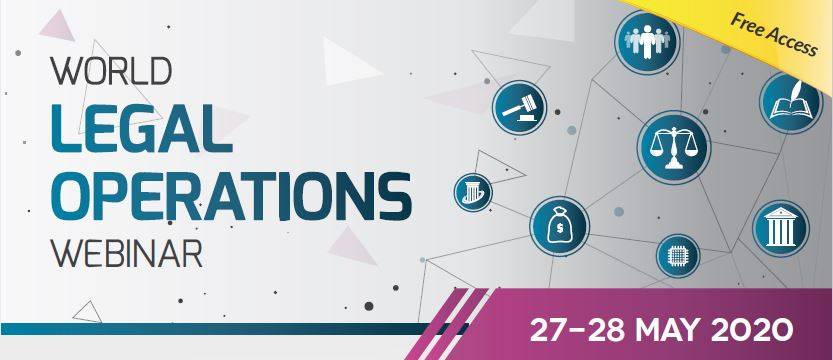 The webinar will be held on May 27th & 28th and will focus on the impact of COVID-19 on legal operations plus the technologies legal executives used during this unprecedented time.
The event will be chaired by Nicola Brooks, Director, Head of Legal Operations Transformation Services for KPMG LLP.
Several note-worthy speakers from various industries will join her. Those keynote speakers are:
Clare Dengate Thrush with Red Marker
Jaeger Glucina with Luminance
Simon Price and Gareth Meatyard with OpenText
Bjarne Philip Tellman with Pearson
Samual Hammond with McDonald's
Douwe Groenevelt with ASML
Carly E. Howard with Fathym, Inc.
Cathy Mattis with Herbert Smith Freehills
Sheila Dusseau with Ferring Pharmaceuticals
Jamie Fraser with NineNineSix Solutions
& Arjen Schuiling with Tech Data
You don't want to miss this outstanding opportunity to virtually connect with legal executives and contribute to conversations that are shaping the future of legal operations across many markets.
To learn more and register for the free webinar, please contact info@luxatiainternational.com!
For those interested in this event, we are also hosting the 3rd World Legal AI Summit in October. This will be a traditional in-person summit consisting of two-days of knowledge sharing, dynamic discussions and networking opportunities. You can request a brochure to see the full speaker line up and the agenda for both days.