Learning and development have always played a crucial part in businesses to help make employees more productive and align employee's skills with that of the company. L&D programmes have evolved over the past few years and currently a dramatic shift is taking place that has been accelerated by the global pandemic. For many learning and development professionals, this means a rapid change in the use of digital learning technology and fostering a culture of remote learning at the workplace and coping with the challenges that come with it.
The 5th Corporate Learning and Development Summit in 2020 focused on creating effective strategies for talent development and maximizing L&D opportunities to deliver education accessibly, flexibly and informally.
Given the success of last year's event, we are excited to announce the return of the summit this year. The 6th Corporate Learning and Development Virtual Summit will be hosted on May 26th – May 28th and will be filled with workshops, networking and discussions around the current industry transformation taking place while the corporate culture embraces digitalization in L&D.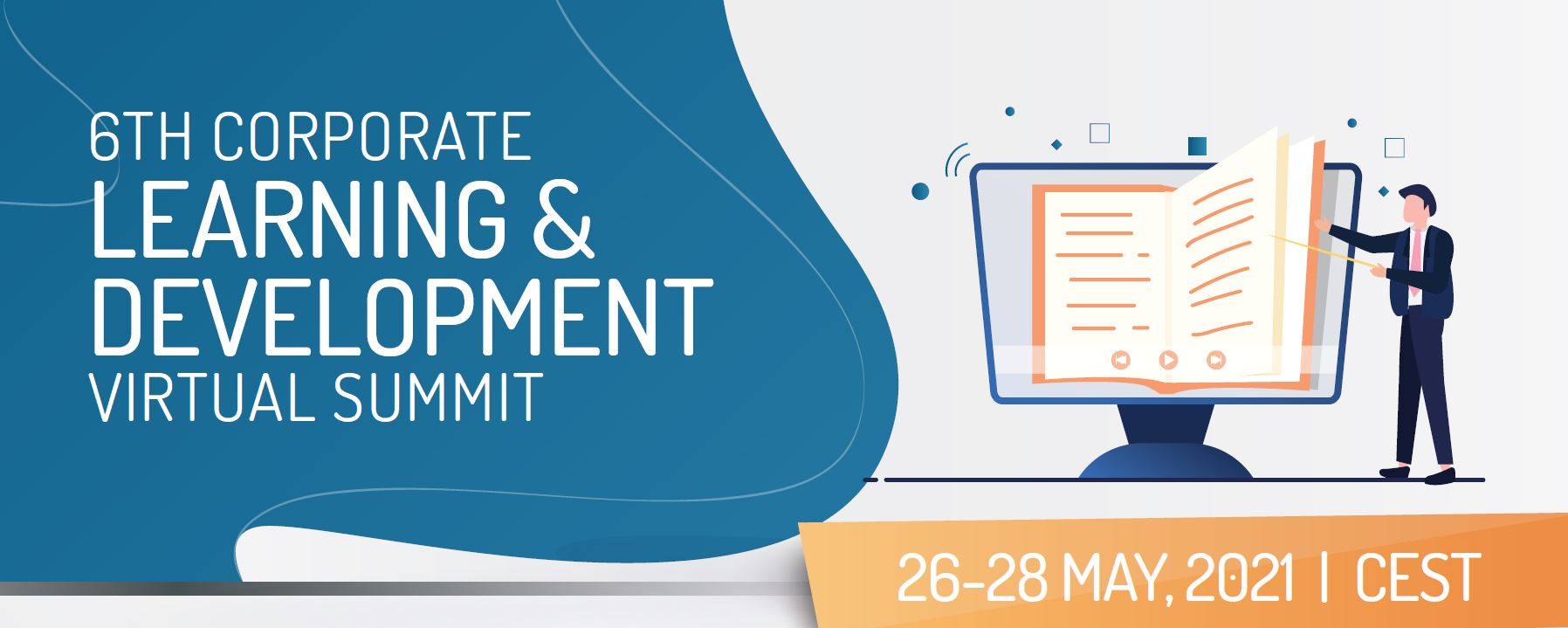 We will be starting our event with a Workshop Day with three engaging workshop sessions where trained and experienced facilitators will offer their expertise to help individuals grow professionally and ultimately transform their organisation.
The first workshop will be led by Ella Vize and her interactive session will focus on leveraging new tools and techniques to support the acceleration of learning culture around digital products. We then have the pleasure of welcoming back Anna Donato showcasing the LEGO® SERIOUS PLAY® Method** where participants can work through structured exercises and build things that metaphorically represent their personal or business challenges. Then the third workshop will be led by Cynthia Wihardja and will demonstrate tools and methodologies that will help attendees transition to their senior leadership role with confidence and ease.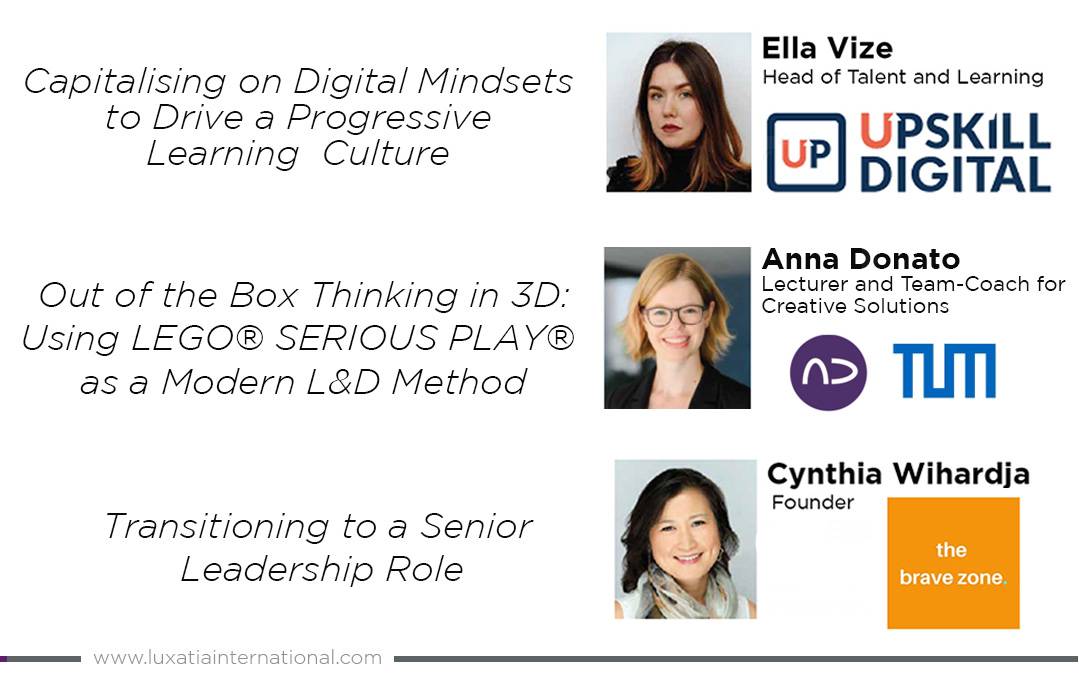 We are looking forward to connecting with everyone at these workshops as it will allow attendees to establish initial networking opportunities and collaborate on new ideas to enhance the current learning and development operations.
The next two days of the Summit will feature top expert speakers from major influencers such as Google, Roche, DHL, LinkedIn, The Coca-Cola Company, Radisson Hotel Group and more.
Day 2 will have several practical case studies from major global brands which include topics such as creating an organisation-wide culture that nurtures learning and innovation, applying gamification/virtual reality to enhance learning experiences & agile learning strategies in an era of disruption.
On day 3, there will be more beneficial sessions on embracing the digital future of learning and development and what that means in practice. We will cover topics like talent development in a digital world, weaving L&D into the onboarding process & creating a culture of learning in the workplace by adopting new approaches to learning.
You don't want to miss this three-day opportunity to join us and global executives for engaging workshops, interactive sessions and insightful case studies that will discuss the latest trends in corporate learning and development.
You can receive more information about the 6th Corporate Learning & Development Summit by requesting your free brochure and then when you are ready to join us, register here!
** LEGO® AND SERIOUS PLAY® ARE REGISTERED TRADEMARKS OF THE LEGO GROUP.