In 2019, we hosted over 30 summits with 300+ keynote speakers and even more industry experts in attendance. One of our most well-received events was the Corporate Learning & Development Summit. We had keynote speakers from Swisscom, LG, Deutsche Telekom, Deutsche Bank, Novartis and more. Last year's edition focused on the importance of L&D in the workforce, new methods in delivering learning, addressing digital advances and getting the most from this investment.
Here is what one conference attendee* said about last year's edition:
Survey Question: What are your overall impressions of this conference session?
Answer: Brilliant! Great practical examples, awesome attendees, great networking.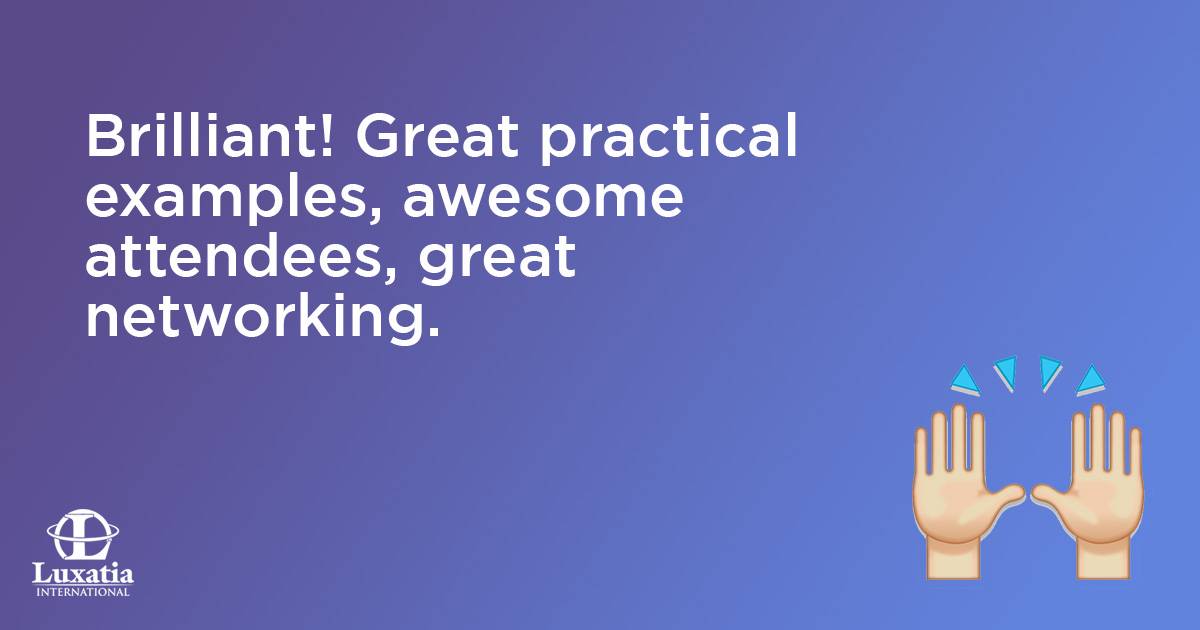 *Feedback is given anonymously at the end of each event
Over the two days at the event, attendees got to hear from global brands and take part in several different networking sessions, social activities and interactive workshops.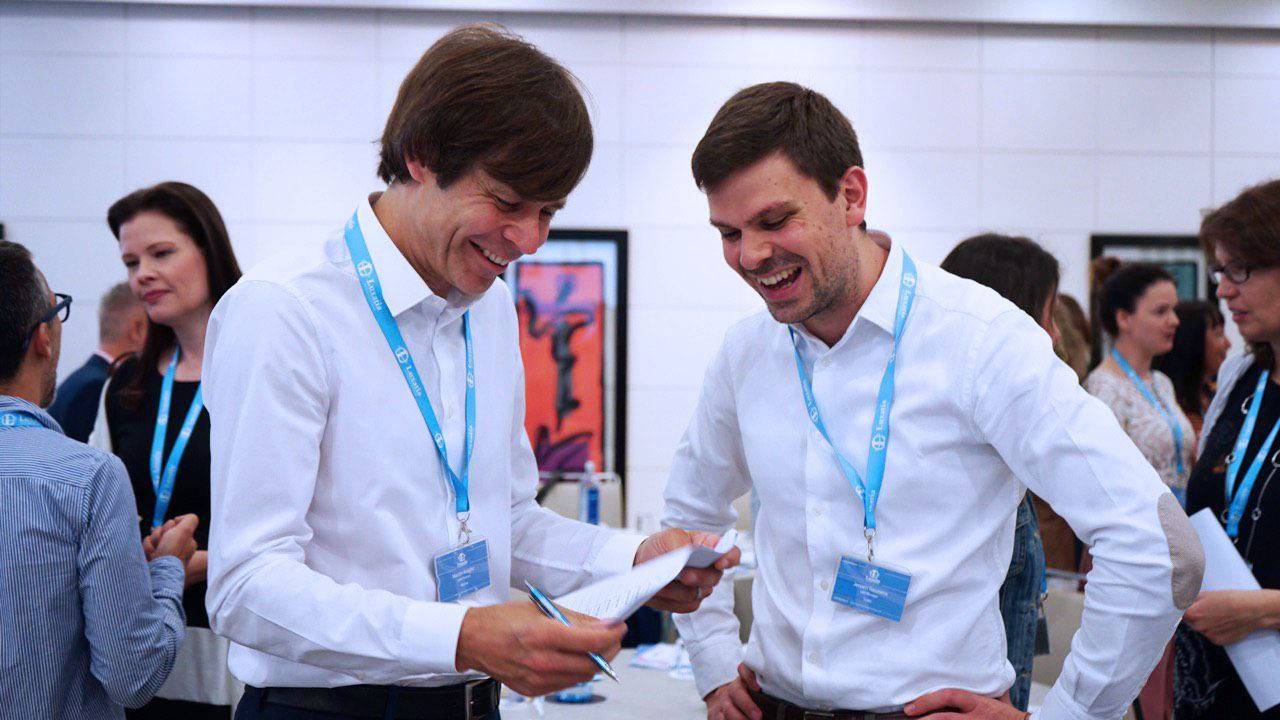 One interactive session was "Time for Tea & Team Work". This session was all about boosting creativity and out-of-the-box thinking in order to produce something innovative and game-changing! Attendees got to work in teams on a challenging assignment given in advance. This session helped more people interact with each other and spurred some friendly competition to break up the speaking panels of the day.
Another interactive session during the 4th Corporate L&D Summit was the LEGO® Serious Play®** workshop. We held this type of workshop at several different summits last year and always received a very positive response from those participating. The workshop uses a beloved toy from many of our childhoods but transforms them into learning tools. By "playing" with LEGO® bricks, participants can work through structured exercises during which they build things that metaphorically represent their personal or business challenges.
Here are just a few benefits of LEGO® Serious Play®:
100% participation – where other conferences tend to have 80/20 facilitator to attendee participation
Appeals to all learning styles - Visual, auditory and kinesthetic channels are used
Connects the mind and hands so conscious and unconscious ideas take real shape in 3d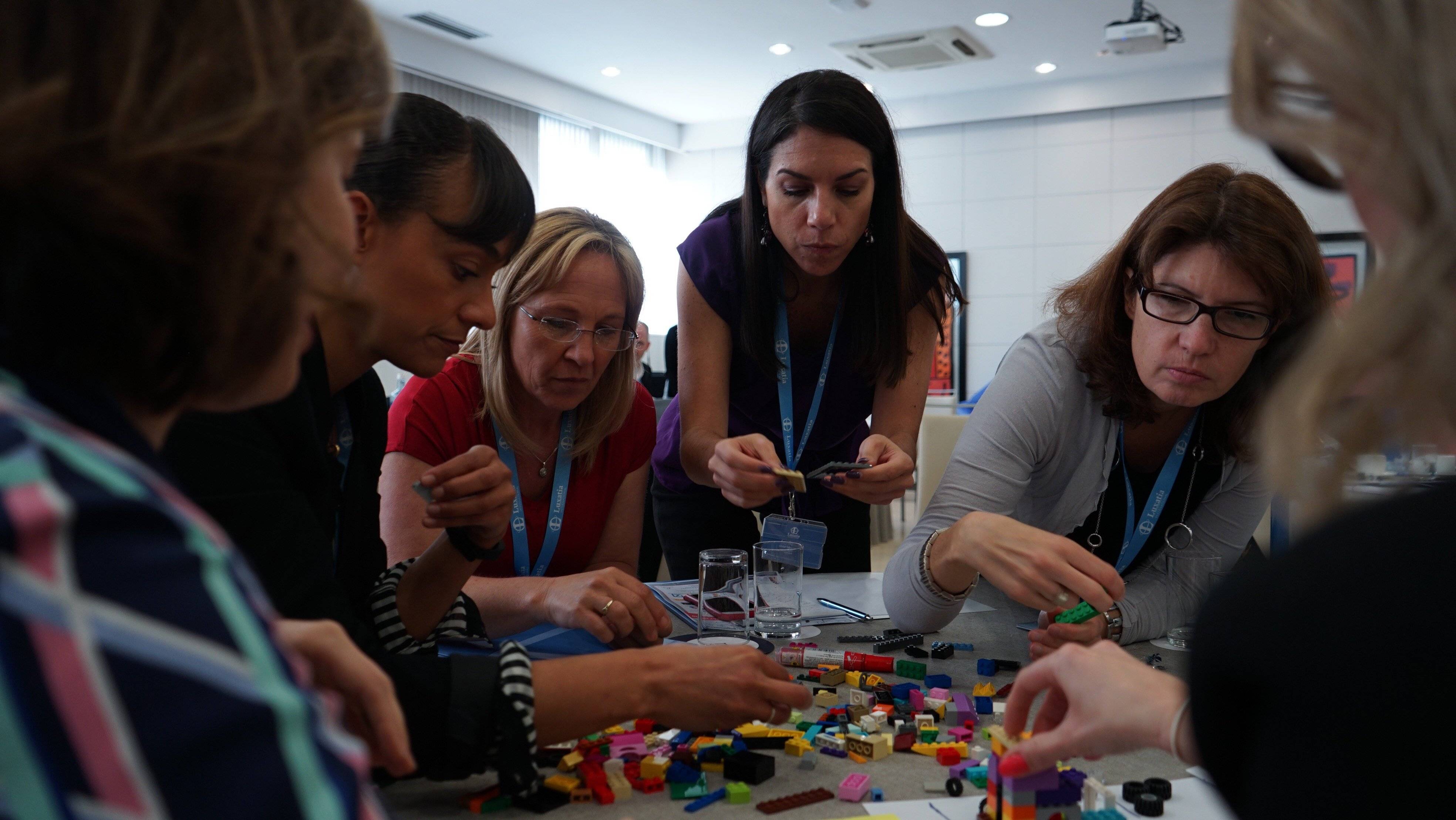 Overall, we had a great turnout and an even better time at the summit. Many valuable insights were shared and true business partnerships were made. Take a look at this video to see a full recap of last year's event.
Given the success of last year's event, we are excited to announce the return of the summit this year. The 5th Corporate Learning & Development Summit will be hosted in Berlin on May 14th and 15th. This edition will focus on creating and fostering effective strategies for talent development and maximizing L&D opportunities to deliver education accessibly, flexibly and informally through technological innovation and design.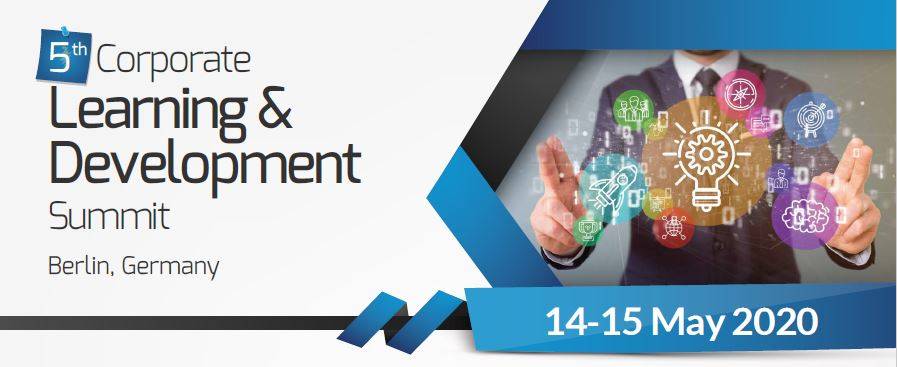 Keynote speakers from Salesforce, Coca-Cola, Bayer, Philips and other global brands will be sharing their expertise and experience. We have several beneficial sessions packed into this two-day event and one of them will be the return of the LEGO® Serious Play® workshop.
Don't miss your chance to network with industry experts and join the discussion around the future of corporate learning and development.
You can receive more information about the 5th Corporate Learning & Development Summit by requesting your free brochure and then when you are ready to join us, register here!
** LEGO® AND SERIOUS PLAY® ARE
REGISTERED TRADEMARKS OF THE LEGO GROUP