An innovative learning space combines the use of spaces, furniture and technology that allows greater collaboration and flexibility between students and teachers. As a result, the traditional classroom model is evolving to a more student-centered, blended learning environment that can meet the needs of ever-changing and diverse student populations.
With little to no time for preparation, institutions were forced in 2020 to adopt educational-based technology rapidly and figure out how the development of immersive tools can support all different learning types. The past year has advanced the integration of digital technologies in education and it's clear more than ever that technology and space can inspire new collaboration models and a wide array of engaging learning strategies that helps prepare students more effectively.

The upcoming 6th Innovative Learning Spaces Summit will take place on September 15th-17th, 2021 and will bring together principals, deans, architects, facility managers and other industry experts to discuss the future of learning environments, career-focused education design, as well as, international examples of the post-pandemic technology-infused learning space design and many more important topics.
We will be starting our event with a Workshop Day with three engaging workshop sessions where trained and experienced facilitators will offer their expertise on new strategies and techniques for the future of learning.
The first workshop will be led by Patrice Torcivia Prusko and her interactive session will focus on active learning strategies in large classes. Then for the second workshop, we're excited to welcome back Anna Donato who will demonstrate using an engaging and innovative tool for ideation and communication. To finish the day, the third workshop will be led by Ella Vize and will delve into the power of storytelling to drive learning.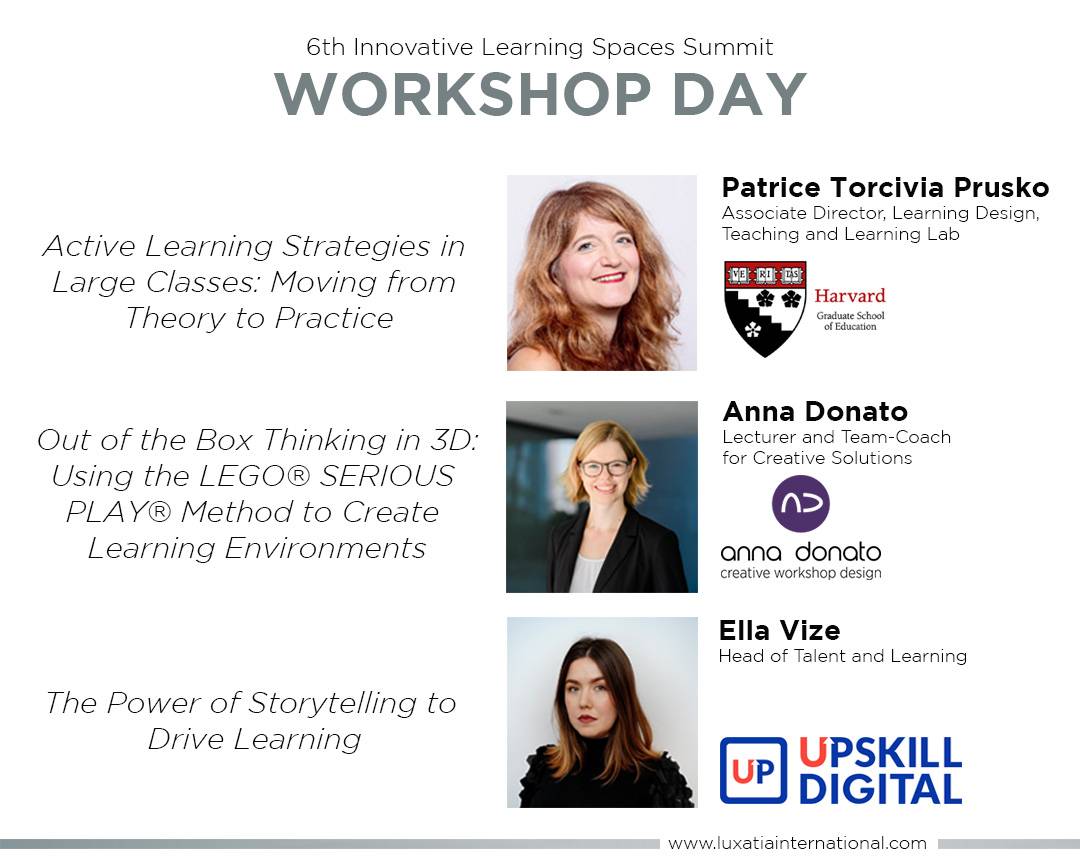 The next two days of the Summit we are excited to hear case studies from top expert educators from Harvard University Graduate School of Education, RMIT University, The University of Hong Kong, The University of Liverpool & much more.
The second day of the event will include keynote sessions on technology-infused learning spaces to enhance student success & designing future-proofed and adaptable learning and teaching environments.
While on the third day, the discussion will focus on career-focused education design & delivering the same engaging experience to online students as on-campus students.
Also on the third day of the summit, we will have the pleasure of experiencing a virtual tour of the Hybrid Learning Theatre of the University of Amsterdam. We are very much looking forward to having the opportunity to see a different type of facility that can aid in the education of future generations.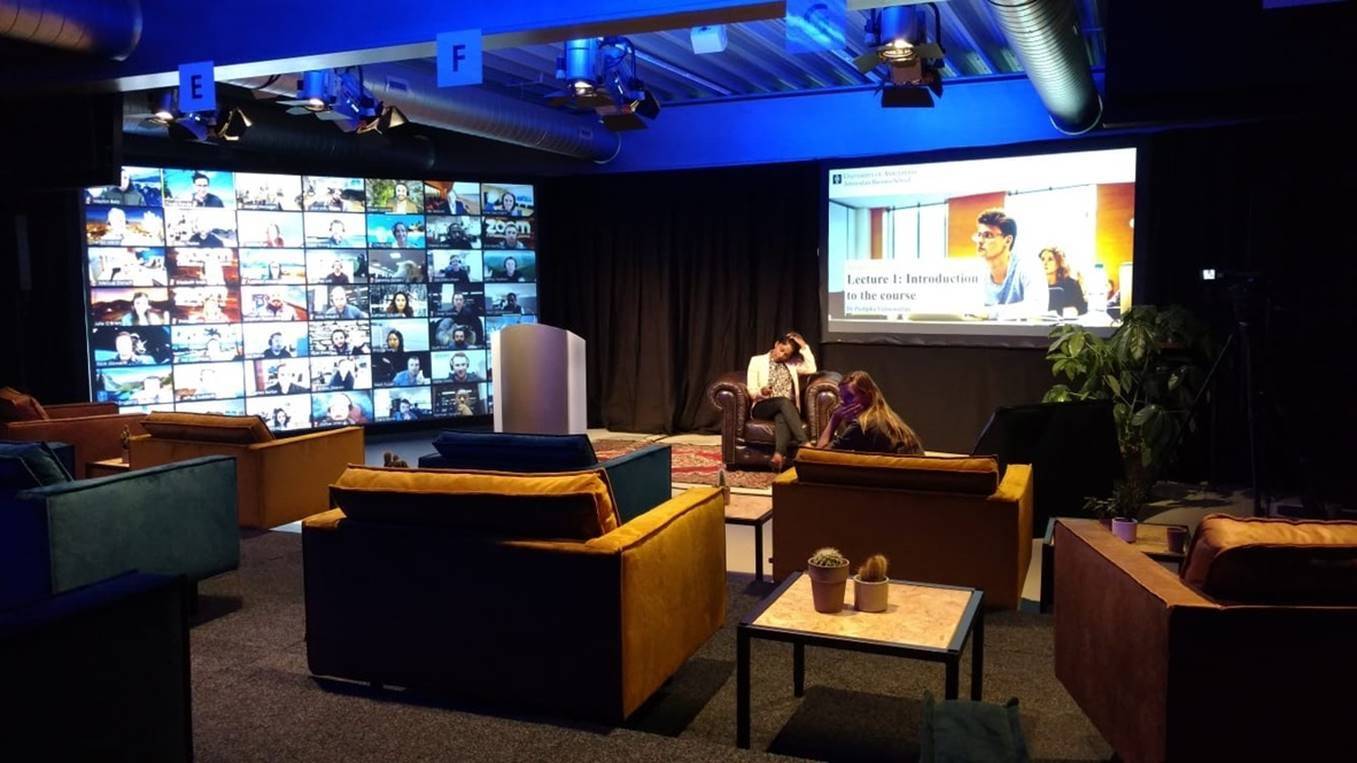 This hybrid edition gives you the flexibility to join us in vibrant Berlin to experience our interactive sessions and networking breaks or to connect virtually from the comfort of your own home.
No matter which way you choose to attend, you don't want to miss this three-day opportunity to join us and global executives for engaging workshops, interactive sessions and insightful case studies that will cover the latest innovations transforming learning environments.
You can receive more information about the 6th Innovative Learning Spaces Summit by requesting your free brochure and then when you are ready to join us, register here.
We can't wait to see you in Berlin or online through our virtual platform!