Chatbots and voice technologies are revolutionizing the way we interact with each other and how businesses operate. As a result, businesses are searching for new ways to deliver a personalized experience that is also scalable and cost-effective. The rise of chatbots and voice technology is not only a trend but also a crucial necessity for businesses to remain relevant and competitive in today's world.
The global conversational AI market size is expected to reach $9.4 billion by 2024, with an average growth rate of 58% from 2018-2024. While the world has been witnessing the rise of chatbots and voice technology over the past few years, with the increasing popularity of artificially intelligent chatbots, we are finally witnessing a new era of communications that can transform numerous industries.
But with this growth in popularity comes a growing need for effective strategies to optimize their use and make sure they're providing the best experience possible. That's why we are thrilled to return for our 5th World Chatbots & Voice Summit in Berlin, Germany on May 11th and 12th, 2023.

This event is designed as a two-track summit (Chatbot & Voice) filled with networking and discussions around effective chatbot optimization strategies, the latest developments in voice technologies, conversation flow, speech recognition, natural language processing, training models and much more. Let's take a deeper look:
Next Generation of Chatbots
With the advancement of artificial intelligence, machine-learning algorithms are becoming more reliable and accurate in processing large amounts of data. The next step in their evolution will be the introduction of cognitive capabilities that allow the chatbot to learn from its interactions with customers and provide even more personalized service. By integrating this technology, companies can offer their customers a more engaging experience and create a competitive advantage in their respective markets.
Join us for Track A to hear from major global brands such as DB Systel, Google, EF Education First, BT, AkzoNobel, NN Group, & Vodafone Group share insights on recent market trends, cutting-edge technologies and the latest developments affecting chatbot optimization strategies.
Voice Innovations
Voice technologies have come a long way in recent years and are quickly becoming the preferred method of communication for many users. With the introduction of virtual assistants like Siri, Alexa, and Google Assistant, voice-activated devices are now more accessible and user-friendly than ever. The use of voice commands can simplify tasks, provide a more natural and intuitive experience, and allow for hands-free interaction. As these technologies continue to evolve and improve, it's likely that they will become more widely used and accepted as a standard form of communication.
Join us for Track B to hear keynote sessions from speakers from SAP, Miele, DNB, Airbus, Virgin Media, Mercedes-Benz AG, Swiss Re, & Oracle about evaluating the latest advances of voice technologies and humanizing AI to deliver operational excellence for greater business return.
We are also delighted about the support of our Platinum Sponsor, Cyara.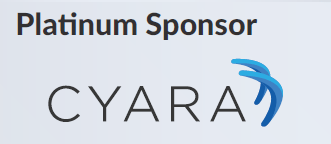 Cyara supports the entire CX software development lifecycle ensuring enterprises can build flawless customer journeys across voice and digital channels, from design to functional and regression testing, load testing, chatbot testing, and production monitoring. This is your chance to learn more about the products and services these companies offer, as well as, ask questions that may not come up during their session.
By joining the summit, you will have access to an exclusive mixture of dynamic keynotes, unique case studies, and interactive sessions which will provide you with plenty of opportunities to have discussions about the latest trends in conversational AI and receive input on the most optimal way to move forward successfully.
We are looking forward to seeing you in Berlin or online through our event application!
Request your free brochure for more information about the 5th World Chatbots & Voice Summit and to see the full line-up of speakers. Once you are ready, purchase your ticket here!