Digitalization within the procurement industry is becoming a significant concern for many organizations. RPA, AI, cloud-based applications, big data, innovative analytics and mobile computing will be significant factors in this transformation and can help cut costs, save time and better inform strategy and decision-making.
New data-driven technologies are disrupting long-established practices. According to Deloitte, companies with optimally structured digital procurement save 21% in personnel costs and up to 30% in process costs annually.
Now more than ever it's important to focus on unlocking the value of technological tools to increase supplier diversity and transparency and accelerate the digital procurement ecosystem. That's why we are excited to return for our 3rd World Digital Procurement Summit in Berlin, Germany on March 2nd and 3rd.

This hybrid event will bring together procurement experts from various industries to exchange knowledge on accelerating procurement processes, adopting emerging technologies, finding the right talent, overcoming the barriers to progress and embarking on a journey of transformation.
We will have the pleasure of hearing from top expert speakers from major brands such as DB Schenker, PepsiCo, Evonik, Deutsche Telekom, Fujitsu, UCB, Danske Bank and other key players in the market about their experiences and the latest innovations in integrated digital procurement that they use to add real business value to their organizations.
Throughout the 3rd World Digital Procurement Summit, speakers will share their unique insights on resilient supplier relationships, agile operating models, green supply chain management and intelligent automation solutions. They will also delve into insights on data analytics, cloud-based procurement software, process automation, digital contract management and other technological advances driving procurement innovation.
We are also excited to have the support of our Diamond Sponsor for the Summit, Egencia.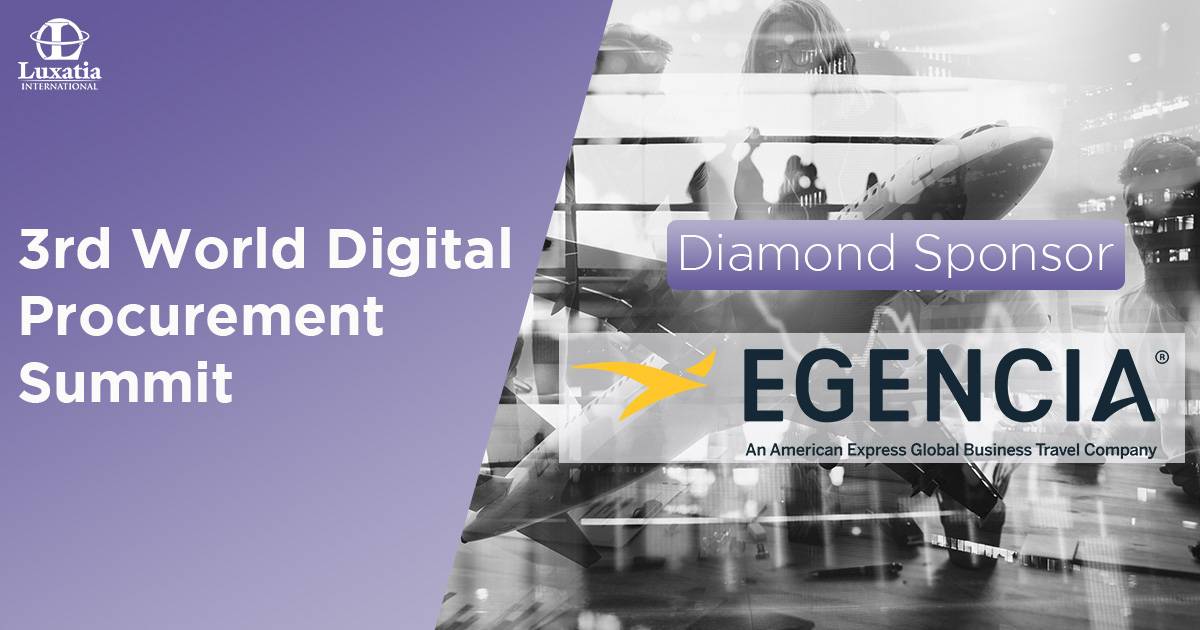 They support the end-to-end travel journey with their best-in-class travel management solution whether you're booking, modifying a trip or approving employee travel.
Don't miss their case study on March 2nd at 9:50 AM to explore incorporating digital technologies into your organization and staying competitive in any market.
With the incredible line-up of speakers and the topics they will be discussing, this event is a must-attend for high-level executives and professionals in the industry looking to discover key issues and review the latest innovations within procurement digitalization.
Request your free brochure today to discover the full lineup of speakers and see the complete event agenda.
Tickets are available now! Register today to save your seat so you don't miss out on this invaluable industry event.