Companies now understand how crucial innovation is to improve the way things operate in the workplace. The workforce of the future will be highly digital, where smart facilities will connect employees and AI together crafting inspiring, multi-functional spaces for all.
As we look forward, technology is playing a pivotal role in the shift we're seeing. According to Wiley University Services, up to 40% of employers believe artificial intelligence will be the solution to the skill gap. Not only will technology have a major impact on the future of work, but also leveraging the space you do have in order to cultivate spaces for all. For example, rearrangeable work furniture like tables, chairs, and even movable walls can transform a traditional workplace to better accommodate hybrid workforces.
With the growing need for new solutions and strategies to increase efficiency, companies are now able to radically change what the workplace of the future can look like in reality. That's why we are excited to return for our 7th FUTURE Workplaces Hybrid Summit in Berlin, Germany on November 16th - 18th, 2022.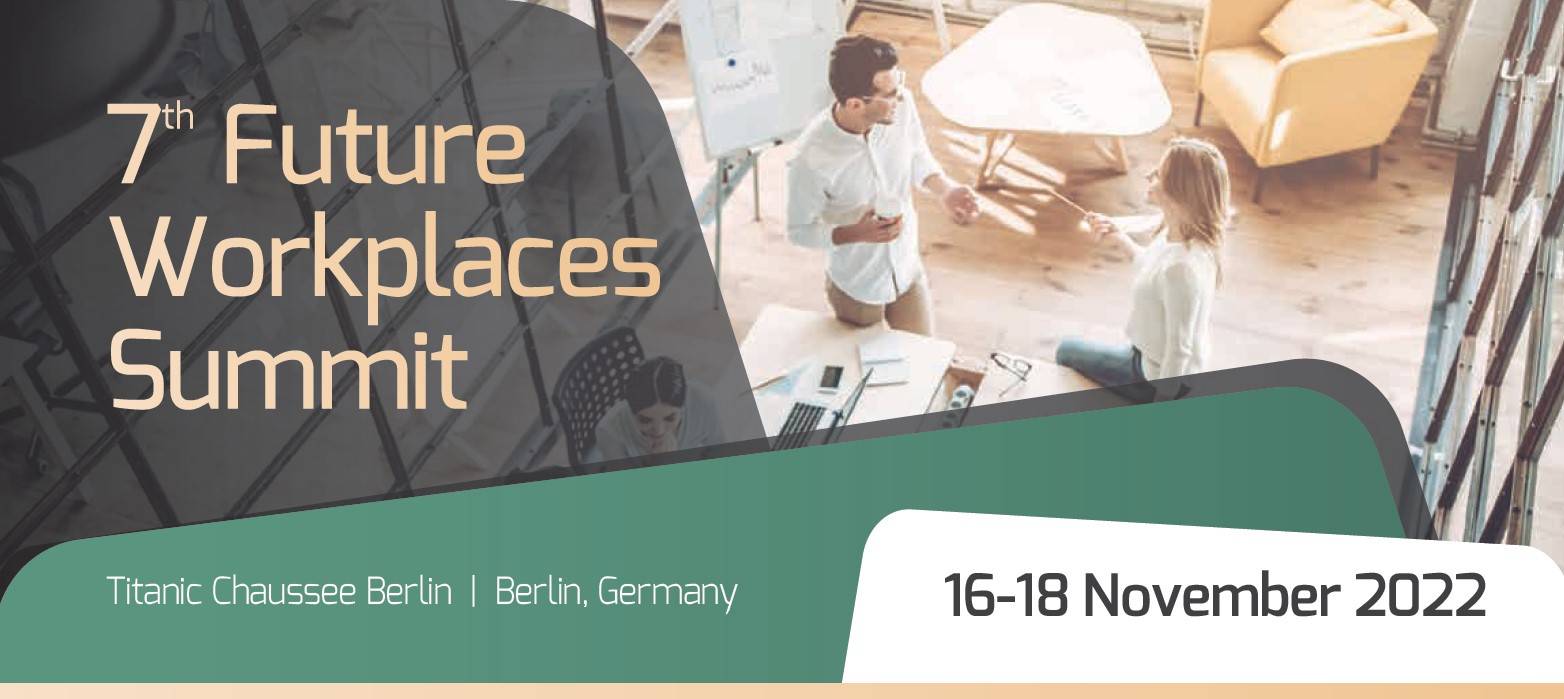 Our upcoming hybrid summit will bring together corporate real estate and facility managers, designers, workplace experience experts, architects, digital workplace specialists, technology solution providers and many other industry professionals to share their knowledge and expertise on the latest trends in workplace innovation, intelligent automation, hybrid workplace model, remote collaboration tools and more.
Major influencers from global brands will be in attendance such as Dentons, Novartis, Henkel, Wayfair, Schneider Electric, Swiss Re & more to provide their valuable insights on the broader adoption of advanced technologies impacting the future of workplace design.
We will be starting the summit with a Workshop Day with three engaging sessions where trained and experienced facilitators will offer their expertise to help individuals grow professionally and expose the group to new strategies and techniques.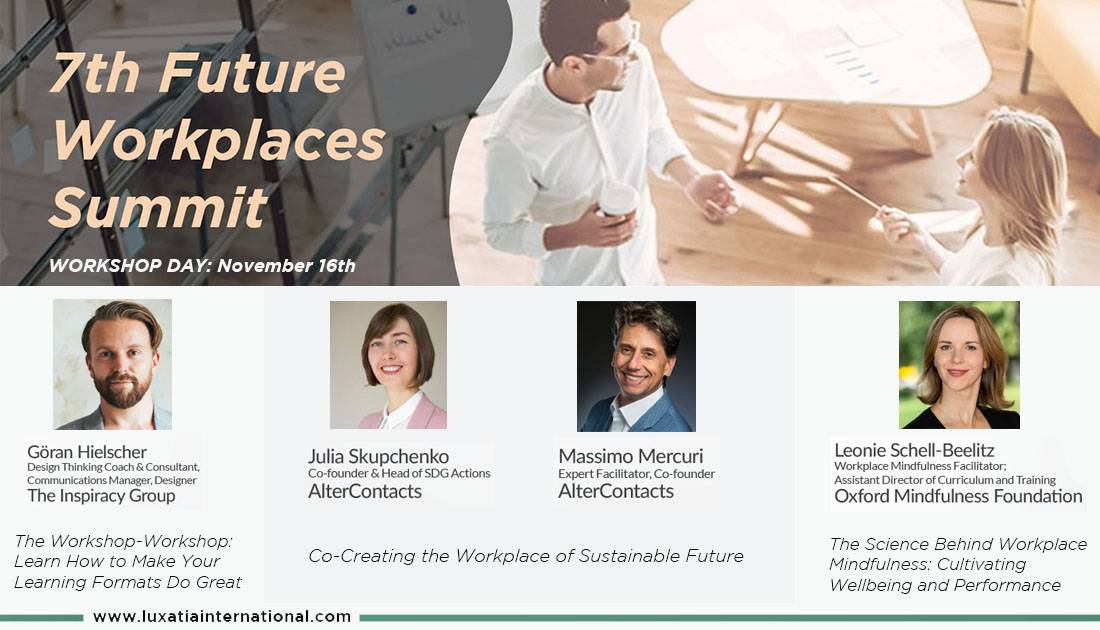 Throughout the next two days of the 7th FUTURE Workplaces Hybrid Summit, speakers will share their unique insights on modern office design, space utilization strategies, digital workplace architecture, sustainable design principles, workplace health & wellbeing, and people-centered spaces. They will also delve into hot desk booking, data-centered technologies, and best practices for data privacy to help shape better workspaces.
We are also very excited about the support of our sponsors for this year's edition.
Our Platinum Sponsor, Add-On Products, provides meeting management solutions for booking desks, workspaces, meeting rooms, digital signs, and other resources to enhance your flexible workplace.

We're also looking forward to hearing insights from our Speaking Sponsors, Konrad Knoblauch & Zapfloor, during the Summit. Konrad Knoblauch develops and builds premium architectural and furnishing concepts by using analytics and appreciating conceptual development to make the workplace more productive.
Zapfloor provides innovative software that keeps track of key metrics to enable you to make data-driven improvements to automate and manage your spaces, your clients and billing.

This hybrid edition gives you the flexibility to join us in Berlin or to connect virtually from anywhere. By joining, you can establish valuable business relationships and receive real-time feedback on the challenges you're currently facing & what the best practices are for implementing new strategies.
Don't miss this fantastic three-day opportunity to gain exceptional knowledge from like-minded peers about the latest trends in workplace innovation. We can't wait to see you in Berlin or online through our event application!
Request your free brochure to see the full speaker lineup and then register today to reserve your spot.