Within the past few years, businesses have realized that modernizing outdated contract management practices can save time and increase compliance, lead to a great ROI, and clear the way for efficient policy updates. Legal, procurement and commercial teams can improve services by integrating smart contracts into existing processes to keep up with today's digital marketplace and find a long-term sufficient strategy that can increase with scale as the business grows.
The upcoming 4th World Contract Management Summit will take place in Berlin, Germany on October 13th - 14th and will bring together contract managers, legal counsels, procurement & sourcing specialists, compliance officers and other industry professionals from global brands to share insights on market trends and cutting-edge developments in technologies and solutions affecting the contract management industry.
Let's look at some of the top contract management trends for 2022 and beyond:
Contract Review and Negotiations Automation
Contract negotiations can be a lengthy process for legal departments when relying on traditional processes like emailing back and forth to finalize decisions. However, by incorporating automation you can streamline data analysis and risk management to get rid of manual processes such as altering, signing, and faxing. Automation can also help free up lawyers' time to focus on other critical parts of their daily operations.
At our upcoming 4th World Contract Management Summit, speakers from ABB, BT Global Services and Siemens Mobility will share their perspectives on some key drivers for good negotiations and deploying automation for contract governance, compliance, and meaningful contract review outcomes.  
Increased Contract Efficiency for Greater User-experience
Convenience can be the deciding factor for customers when deciding to do business with a company. Using manual, paper-based practices allows human error to create problems with a contract. Using an advanced contract management system can help shorten the contract life cycle and make the experience a quick and efficient process. 
At our upcoming Summit, we will have the opportunity to explore the best practices for improving the user experience and effectiveness of documents from global brands such as Nordea, Dentons and Royal Schiphol Group and more.
Contract Analytics Through AI
Implementing contract analytic software allows legal departments to find information from a large collection of contracts and extract details from it quickly and accurately. According to Deloitte, utilizing intelligent contract analytics can help businesses save contract management costs by 60%. Using contract analytics can improve transparency, maximize your revenue opportunities, and guarantee contracts are providing the most value possible.
Join us in October to hear case studies from Bayer, Baker McKenzie, Swiss Re and more on how to make the deployment of contract management solutions successful.
We're also excited about the support of our Platinum Sponsor, Icertis. Don't miss the opportunity to connect with them to see how they can empower your team to gain real-time insight into contract negotiations and manage third-party documents through AI technology.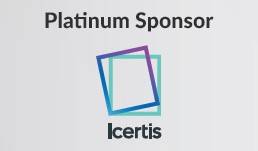 Don't miss your chance to connect and learn from the best while taking a closer look at valuable insights on successful contract administration & execution, the latest CLM tools, document workflow automation, best practices, and examples of intelligent contract management in various industries during the 2-day event.
You can receive more information about the summit by requesting your free brochure and then when you are ready to join us, register here.
We can't wait to see you!