It was great to host the 5th Annual Smart Manufacturing Virtual Summit, a 2-track event (Robotics & Automation and Manufacturing Excellence), on September 3rd and 4th, 2020.
Attendees of the summit had 2 days full of networking and contact-building opportunities with industry peers and discussed the strategies for future success.
The event was chaired by Ruud Vermeulen with Vrije Universiteit, Giuseppe Ravazzolo with WTCO, and Aniello Pepe with Oracle.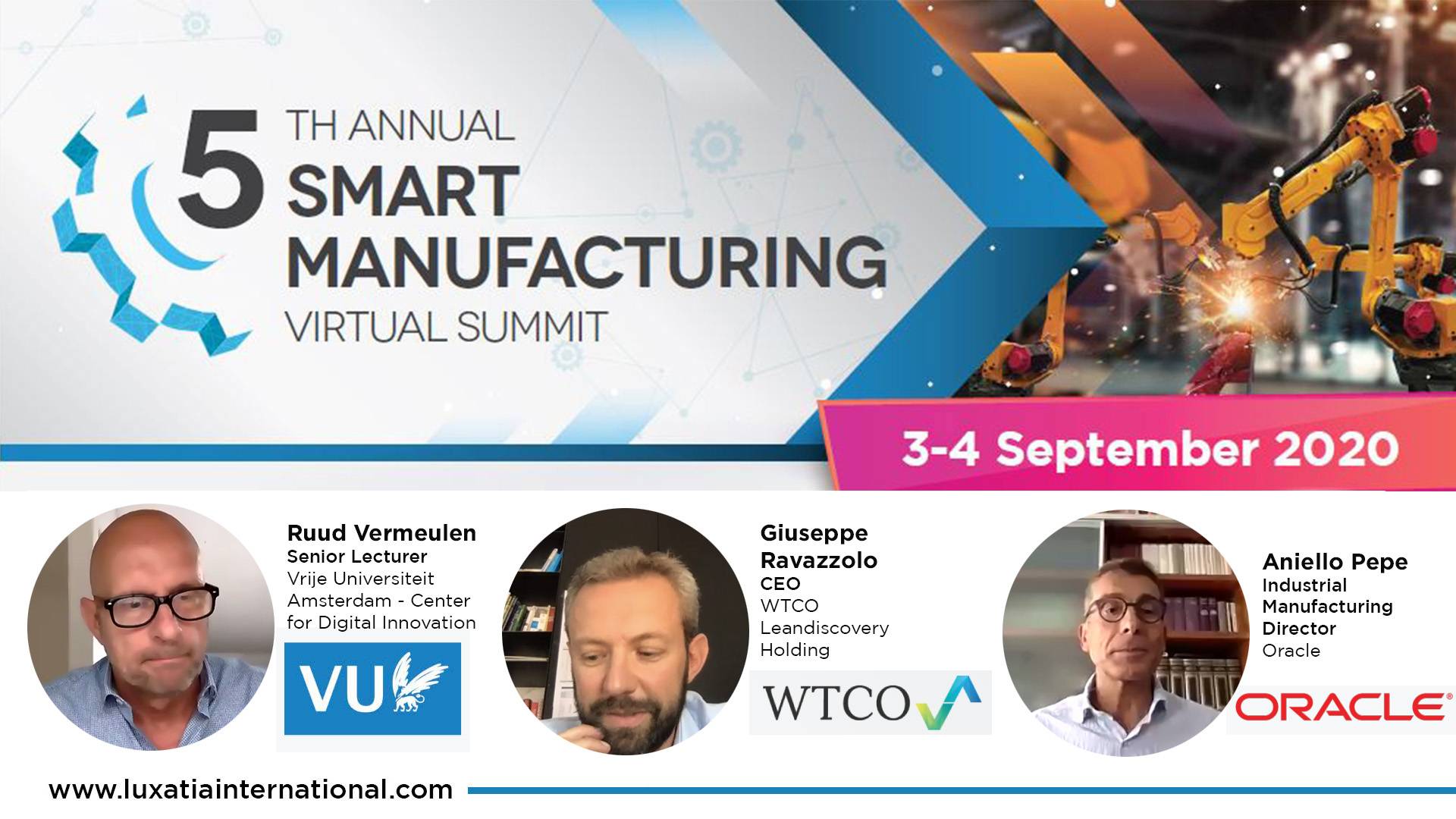 Event Gold Sponsor Elisa Smart Factory led the discussion on how their technology enables manufacturers to be more efficient, profitable, and to ensure success & ROI. 
We also got some more valuable insights from our two speaking sponsors from PTC and The Boston Consulting Group.
James Zhang from PTC shared his insights on a digital transformation strategy for your business with impact, speed and scale.
Alexandre Biau from The Boston Consulting Group talked about proven value and roadmaps to get the best out of Industry 4.0.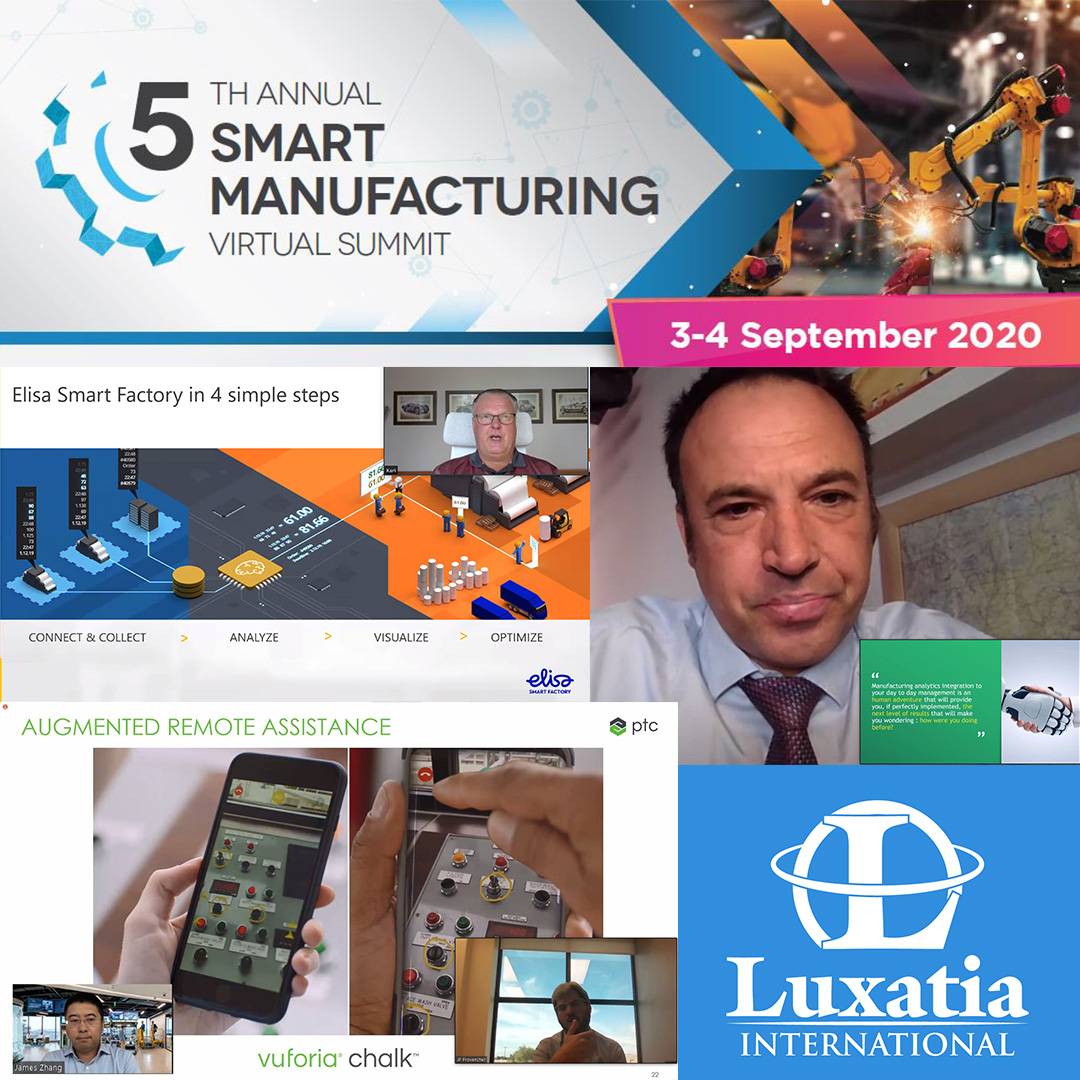 The first day was filled with rewarding information with topics covering Digital, AI & Voice-enabled technologies, enterprise automation, and collaborative mindset inside of the digital journey from global brands such as IBM, Airbus, EcoLab, Novo Nordisk & more.
Each session provided knowledge sharing over the current trends of smart manufacturing and it was a very enriching first day.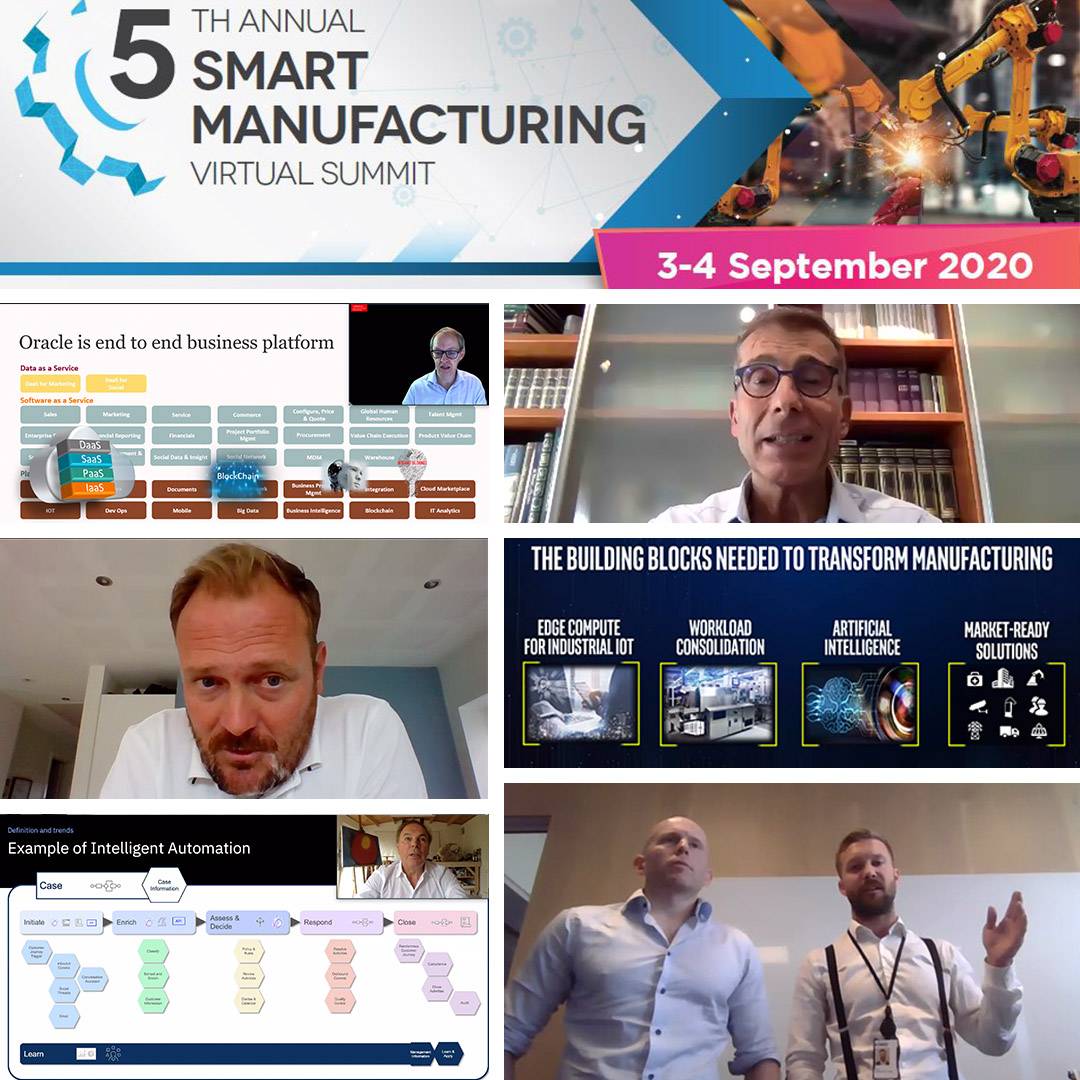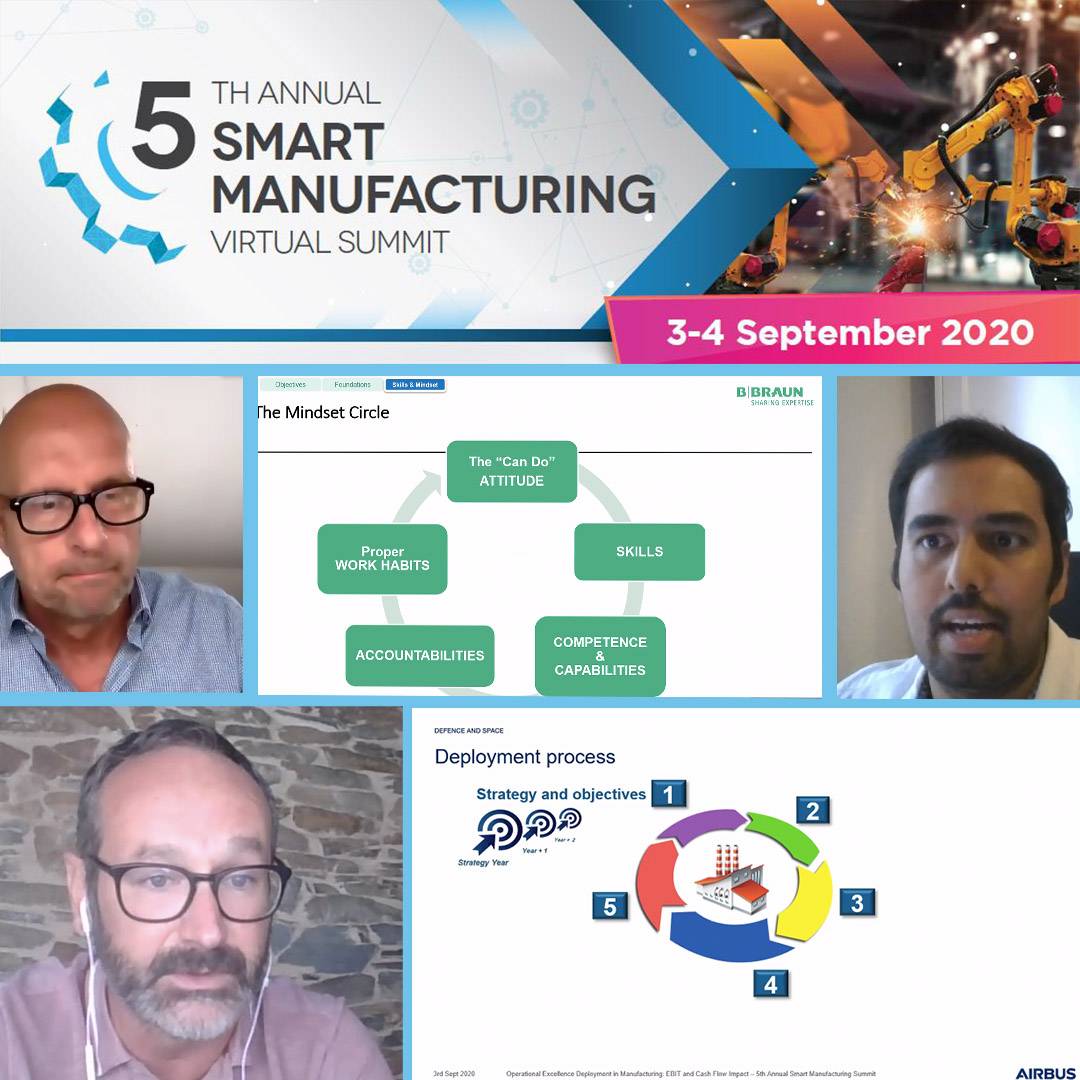 There are many challenges currently imposed upon manufacturing and supply chains around the world due to COVID-19.
Discussions on day two addressed manufacturing challenges by exploring examples of artificial intelligence in smart factories, embracing data and how leadership should look like in the digital age.
Even though we were not able to meet in person this year, we were still able to generate engaging group conversations through our Mastermind Session where every participant had the opportunity to share real-life problems and brainstorm solutions together. This session provided a great virtual networking opportunity for attendees to share and discuss with industry experts and leave the summit with practical advice for their own personal and business growth.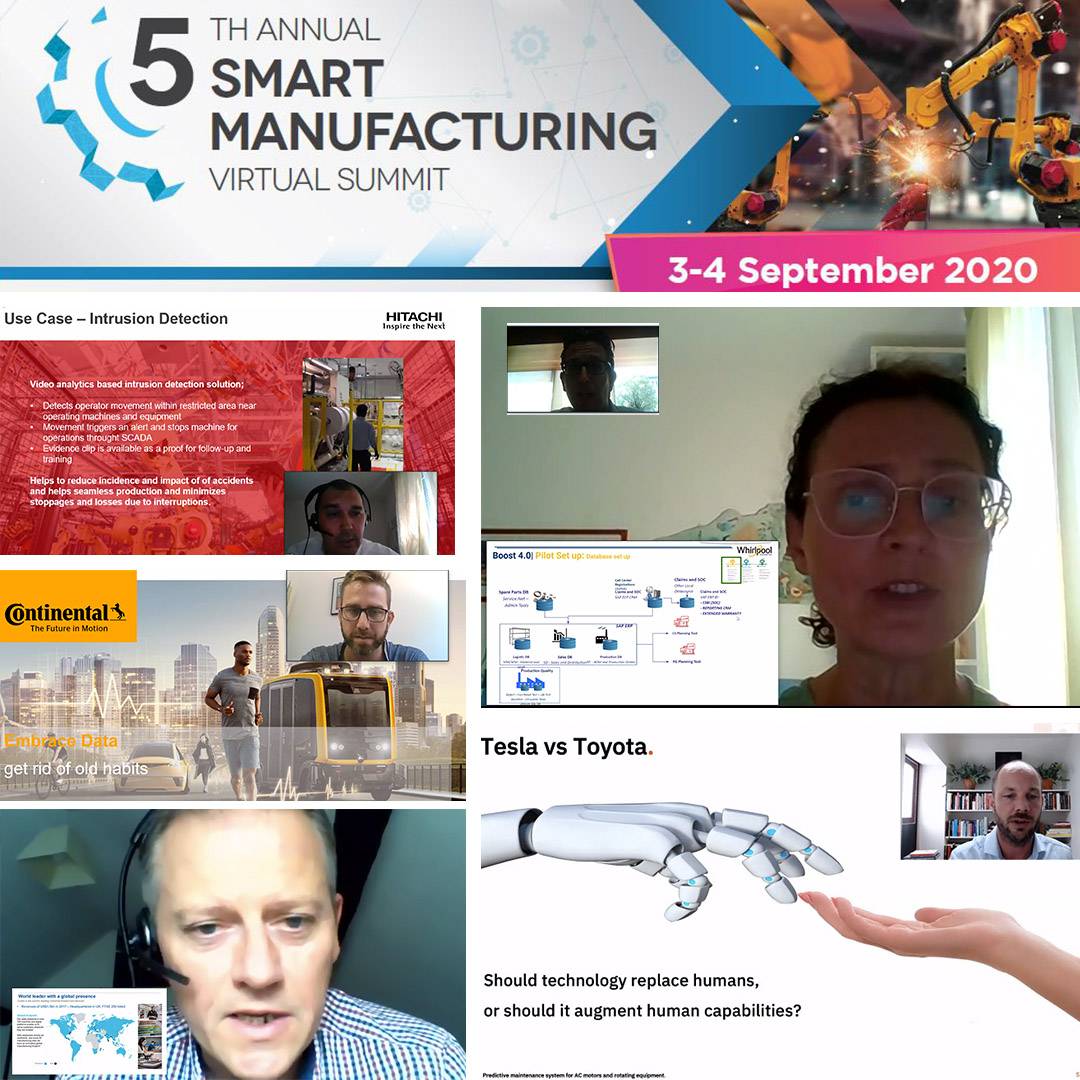 We are so happy to be able to continue to provide a space for industry experts to learn together, share knowledge and network with each other.
Now more than ever it's important to stay connected and push forward with innovation in smart manufacturing.
The 6th Annual Smart Manufacturing Summit is scheduled to take place on the 22nd and 23rd of April 2021 in Berlin, Germany. Don't miss your chance to join industry leaders during the next event as we will focus on the implementation of intelligent, digitized & automated smart factories to transform the manufacturing industry.
Stay updated with the event by subscribing at the bottom of the event page and join our LinkedIn group which includes many of the speakers and attendees from the event.