With the unforeseen risks of the pandemic and the climate crisis, it has now become more apparent that there needs to be a new framework that can provide guidelines for building a more resilient and sustainable future. ESG is viewed as a strategy for companies to take an active role in the community, beyond just making a profit and protecting from future threats, maximize operational efficiencies, and align stakeholder interests by viewing your operations and decision-making process through a different perspective. According to the CBI, two-thirds of investors consider ESG factors when investing in a company, while 81% of consumers prefer to buy from sustainable retailers.
The E in ESG, environmental factors include the energy your company takes in, the waste it discharges including initiatives to reduce carbon emissions and fight climate change. The S for social focuses on the relationships your company has with people and institutions including labor relations, diversity, and inclusion. The G for governance refers to internal procedures and guidelines that a business uses to manage itself, follow the rule of law, and manage external stakeholders. Prioritizing ESG is becoming essential for long-term competitive success and has shown to be impactful for succeeding in the long run as a responsible and resilient corporation. But how can businesses translate ESG matters into meaningful business decision-making and efficient strategies?
Several different strategies will be discussed at our World ESG Summit which will bring together financial, legal, compliance and other industry experts from global brands to discuss the opportunities and challenges associated with ESG enforcement plans, impactful investment, circular economy, workplace bias, green IT and sustainable innovation.

Let's look at why implementing Environmental, Social, and Governance (ESG) measures for all types of businesses is now more crucial than ever:
Facilitating Brand-enhancement and Innovation
ESG strategies can help businesses not just expand into existing markets but also enter new ones. Customers are nowadays more aware of ethical spending and are intrigued by what a business is doing to help sustainability. Transparency and communication are key to upholding brand approval. According to McKinsey, ESG strategies can affect operating profits by as much as 60%.
Join the World ESG Summit in November and hear unique case studies from global companies such as The Kraft Heinz Company, World Economic Forum, and Bayer about the business impacts of ensuring business continuity with efficient ESG strategies.
Reduction of Costs
Effective ESG implementation has several benefits, including the ability to reduce rising operational costs and create cost savings and improve efficiency. Companies can track key metrics such as energy consumption, water consumption, treatment costs, raw material use and more which can lead to implementing initiatives to increase energy efficiency, which ultimately results in cost reduction.
During our Summit, you will learn about unleashing the potential of advanced technologies and strategies in ESG reporting and investment from Epson, Fujitsu, and ClimatePartner speakers.
Attracting Talent & Targeting Future Consumers
Many employees want to work for an environmentally conscious company with also a diverse and inclusive workplace. Having a clear sustainability agenda that has a positive social impact correlates with higher job satisfaction and a sense of higher purpose. This can also be said about future consumers willing to be more loyal to a company that supports social or environmental issues.
Speakers from Financial Conduct Authority, Norton Rose Fulbright, Dentons, and Clifford Chance will present their case studies on how companies' operations can be affected by ESG-related legislative initiatives and regulatory developments.
We are also very excited about the support of our speaking sponsors!
Our Sponsor MSCI will kick off Day 1 of the Summit to discuss how corporate leadership can meet financing goals via sustainability commitments and how the management of ESG risks can translate into long-term financial performance.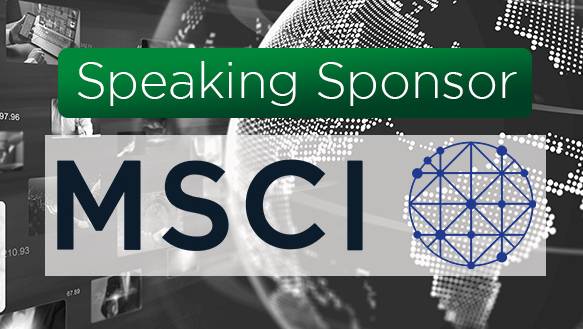 Then later in the day, we will have the pleasure of hearing insights from kShuttle about improving the reporting process by aligning the right technology and meeting the requirements of European and National ESG regulations.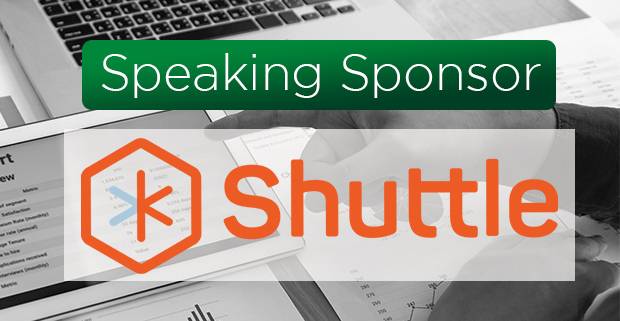 To start the discussions on Day 2, Software AG will explore anchoring sustainability into your daily operations to cope with the growing challenges and regulations.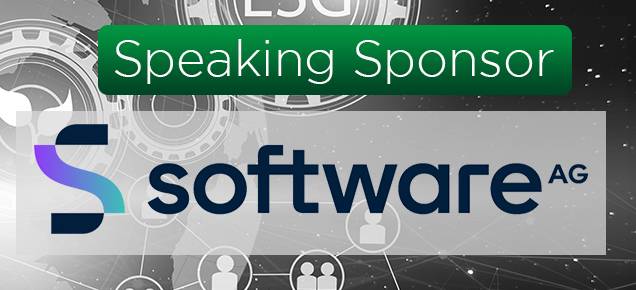 Connect and learn from the best at the World ESG Summit while taking a closer look at valuable insights on the main challenges in the corporate reporting landscape, the latest ESG trends and how to apply these factors to identify material risks and growth opportunities.
Request your free brochure for more information about the Summit and to see the full line-up of speakers. Once you are ready, purchase your ticket here!