The last couple of years has seen major growth with how we manufacture and package food through new applications, robotics and state-of-the-art processing techniques.
Digital technologies provide new methods of doing things that add value to the agricultural industry by operating more accurately, efficiently and sustainably to optimise and unlock operational excellence. With all the changes in the industry, it's important that food production, processing and packaging professionals exchange ideas on how each different component can contribute to providing the healthiest products to prolong the life-cycle of food.
Our upcoming Intelligent Food Processing and Packaging Summit will discuss the key topics in thermal and non-thermal food processing, advanced technologies and robotics in food manufacturing and the need for smart and more sustainable packaging.

The event will be a perfect atmosphere to connect and exchange ideas with leading food processing and packaging professionals while taking a closer look at valuable insights on the innovative technologies shaping the future of food.
The 2-day summit is a great opportunity to hear case studies from leading executives from several global brands such as The Coca-Cola Company, Ferrero, AB World Foods, Danfoss Drives, Fileni and much more.
We are happy to also be joined by our Speaking Sponsor, HEUFT, who will share their insights on how AI can provide additional product safety, line efficiency and cost-efficiency.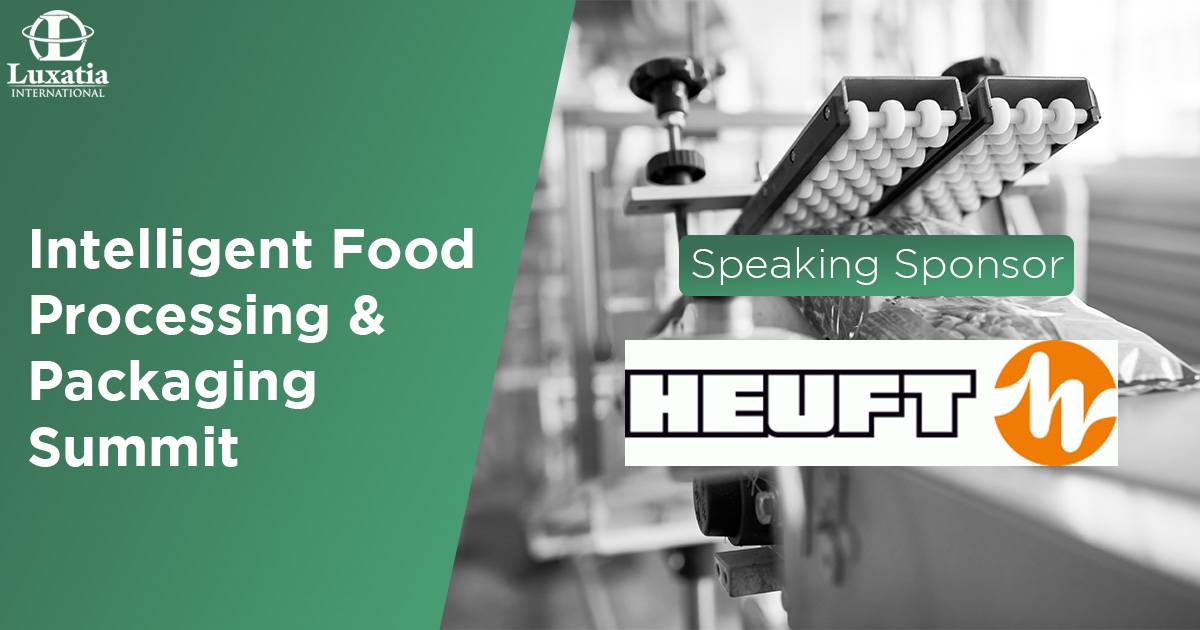 Day 1 will include keynote sessions on evaluating the latest technologies in food processing machinery & exploring the wide implementation of Big Data, AI, Robotics, IoT and Wireless Solutions. While on Day 2, you will hear perspectives on the next generation of packaging by implementing advanced materials & moving towards modern and sustainable packaging.
You don't want to miss this opportunity to join industry experts to discuss all of the latest trends and technologies to bring business value to your organization and help you find real solutions for the future of food.
You can receive more information about the Intelligent Food Processing and Packaging Summit by requesting your free brochure and then when you are ready to join us, register here!